QQI FET: Cert in Intellectual Disability Practice – Level 5 (Major Award)
Earning the Certificate in Intellectual Disability Practice will ensure you satisfy the requirement for a Level 5 qualification which organisations are increasingly demanding from people who want to work as health care assistants or direct support workers. This course is perfect for people who want to progress their career in social care.
This one year programme provides participants with the tools to take a person-centred approach to supporting individuals with an intellectual disability. This will enhance their quality of life and allow them to achieve their full potential.
Read a blog article by the Course Director, Claire Hopkins, on the value fo doing the course here.
Read a newspaper article (Sept 2019) on the course's Graduation day in Clare. Read here
Does your organisation need relevant training to raise job performance and improve the life of the people you are supporting? Contact the OTC today.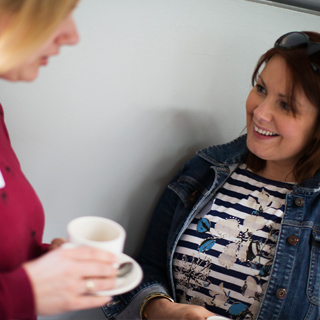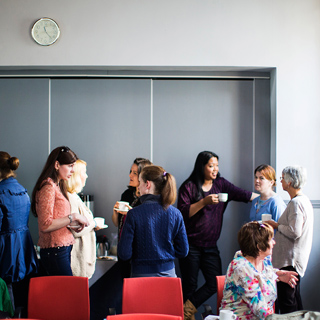 Why Choose this Course to become a Care Assistant or Direct Support Worker?
This course is aimed at people working in disability services. It was created by people with extensive first-line experience who fully understand the area and the problems that come with attempting to balance work, life and learning when you work in the sector.
Having a relevant QQI Level 5 qualification is a  basic requirement to access work as a Care Assistant, SNA, Key Worker, Personal Assistant or Community Support Worker in a large number of organisations.
If you are already working in a service that is HIQA regulated, a Level 5 qualification is increasingly becoming a requirement.
Employer Information
If you are an employer with educational requirements for your staff, please contact us at (01) 2988544.
We can deliver on site using your training facilities, numbers dependent, and the costs can be negotiated.
The OTC has used the model with many agencies and feedback has shown staff development with accredited qualifications and service enhancement for the service users.
The certificate will provide you with the knowledge and practical skills required to apply for a healthcare assistant job and deliver person centred services to people with intellectual disability. During it you will study:
What a person centred approach is
Where it comes from
How to use it
Its impact on practitioners and service provision
The opportunities and benefits it offers services users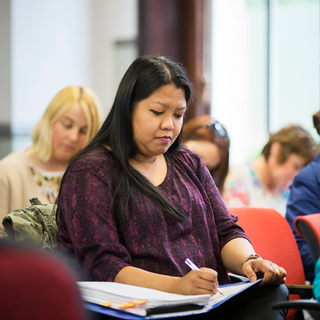 After completing the certificate you will:
Understand what 'intellectual disability' is
Appreciate the tasks that need to be performed if you want to empower persons with an intellectual disability to make positive life and lifestyle choices
Understand the issues practitioners face when facilitating a person to live an independent life in the community
Have the knowledge and skills to actively support persons with an intellectual disability in the different phases of their lives
Be able to meaningfully contribute to developing strategies that will them develop a range of functional skills that can be used in their daily life
Possess the knowledge and skills to enable persons with an intellectual disability cultivate socially valued roles and relationships
Understand how you can make a difference to people lives by improving service quality
The certificate is made up of 'core' and 'elective' modules. The six core modules are mandatory and have to be completed by everyone.
The electives are designed to allow people 'customise' the course to meet their specific personal, professional or career needs.  This involves choosing two of the elective modules that most closely match your precise needs. It is important to note that once you have been accepted for the course College staff will be available to help you make your choices.
INTELLECTUAL DISABILITY STUDIES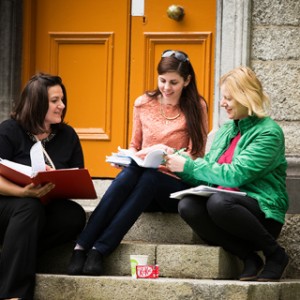 This module serves as an introduction to the course. It explores:
How intellectual disability has traditionally been defined and understood
How societies have responded to people with intellectual disability
The history and evolution of support services
Contemporary thinking and policy in relation to intellectual disability and its impact on frontline workers
The module will make clear how delivering effective support is dependent on being able to see the person behind the label, or in other words, it will demonstrate how adopting a person centred approach will improve the quality of support service users receive.
EMPOWERING THE INDIVIDUAL
This Empowering the Individual module will provide you with the tools to implement a person centred approach. It will demonstrate how it can be used to enable a person with an intellectual disability to make life decisions.
In addition to exploring how the person centred approach positively effects people with disabilities, their families and your role as a frontline worker, the module will also show you how to practically promote empowerment in service delivery.
Promoting community inclusion and providing the right supports to assist service users develop meaningful links to the community are fundamental tasks in frontline work. This module will provide you with the skills to:
Support a service user achieve active involvement in their community; and,
Do so in a way that offers the chance to develop roles and relationships that are based on their interests, skills and capacities.
This is a practical module you that will provide you the tools to teach in a way that supports a person learn what matters to them so they can achieve their life goals.
This module focuses on your role as a member of a team and how the organisational, regulatory, legal and economic environments you work in impacts on your ability to support service users. It explores how increased professionalism and working within defined policies and procedures makes for a more effective workplace.
The Personal Effectiveness module provides an opportunity to:
Assess and reflect on your current capacities and capabilities
Develop the key skills required of a frontline worker
These include improving your:
Problem solving techniques
Professional communication skills
Abilities to work effectively with others
The module is unusual in that it runs for the lifetime of the programme. This means you can apply what you are learning in other modules to improve your personal effectiveness, while at the same time, applying the skills acquired in this module to make studying a more effectively learning experience.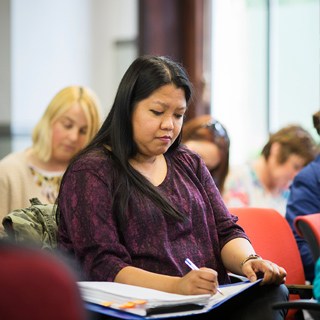 Elective Modules – Choose Any Two of the Following Modules
PERSON CENTRED FOCUS TO DISABILITY
This module explores in detail the philosophy behind the person centred approach to disability and examines how to apply it in your day-to-day practice. In particular, it deals with the challenges you are likely to face when adopting the approach and explains how to overcome them.
Challenging behaviours can have a serious impact on a person's quality of life but if they are seen as essentially a form of communication and dealt with using a person centred approach then the support you provide to service users can be improved.
This module focuses on the need to adopt a person centred approach when supporting a person with challenging behaviour. It will provide you with the tools required to support a person exhibiting challenging behaviour in a very person-centred way.
SEXUALITY & INTELLECTUAL DISABILITY
The module explores sexuality and sexual relationships in the context of intellectual disability. Specifically, it examines:
How sexuality and development are defined
The legislative environment governing how sexuality in the context of intellectual disability are understood
Ways in which personal attitudes towards sexuality and sexual identity may impact on the supports a person receives
Your role and responsibilities
Strategies when working with families
This module presents an overview of:
What Supported Employment is
How it has evolved
The factors and principles that determine its success
It will provide you with the tools required to:
Effectively support a job seeker starting their career
Work with and gain buy in from employers
WORKING TOGETHER WITH FAMILIES
Providing maximum support to a person with disability is dependent on the active involvement of their family. This module with provide you with the skills to:
Identify opportunities for family involvement
Work collaboratively with them to support a family member
Effectively address challenges and issues that can arise
To successfully complete the course, you will need to:
Write a series of short assignments
Demonstrate you have acquired key skills you will use in your role such as the ability to teach a task or hold a meeting, for example
Write accounts of what you have learnt in a module
Sit an exam
This may sound quite daunting but its important to understand the kind of supports we offer our students.
What is it Like to Study with Us?
We Are All Part of a Learning Community
The course uses a 'blended' approach. Each module combines online learning, tutorials (telephone, online, virtual) and online and face to face workshops. Learning materials are explicitly designed to accommodate the pressures that come with trying to balance work, life and learning. They make it possible to build study time around your work schedule.
How Will the Course Enhance My Career Prospects?
Having a relevant QQI Level 5 qualification is a basic requirement to access work as a care assistant, SNA, health care assistant or social care assistant in a large number of organisations. If you are working already in a service that is HIQA regulated, a Level 5 qualification is now seen as an essential requirement and this is something that is not going to change.
The certificate itself serves as a perfect gateway to the kinds of higher qualifications you'll need if you want to progress your career. We see it, for example, as the ideal first step for people who want to become registered as a Social Care Worker, which may be possible if they complete our BA in Social Care. Taking the certificate will test your ability to both learn and handle the commitments of undertaking a college programme. The importance of this cannot be overstated particularly for adult learners.
On a more personal level the course will help you deliver professional person centred services which can only enhance the quality of life of the people you support.
OPENING UP OTHER CAREER & EDUCATIONAL OPPORTUNITIES – TRANSFER & PROGRESSION TO OTHER COURSES
After successfully completing the certificate you will be eligible to apply for our QQI Level 7 B.A in Social Care degree course which may allow you register as a professional Social Care Worker.
Applications for this course are accepted through our  online application centre; however it is only open to groups of individual staff members who wish to participate as a group on the course. There is no option for single individuals to apply.
The College is now requesting expressions of interest from organisations and individuals around the country who wish to upskill in the area.
Course delivery is always numbers dependent so we encourage you to contact the OTC if your team are interested in participating on this very practical course. Contact Conor by email at cmurray@opentrainingcollege.com, or call him on 086 0756580.
To apply for the course, you will need to have a group of at least 12 participants, and also supply the following for each individual:
Satisfy the entry requirements for the programme
Provide a range of documents to support your application
Submit a personal statement explaining why you want to apply
What are the Course Entry Requirements?
You can apply for this course if you:
Work at least part time in a disability service or as an SNA in a school
Volunteer for at least 2-4 hours per week in a similar service
If you do not fall into these categories but are interested in the course, please contact us either using the form at the bottom of the page or calling Conor on 086 0756580.
What Supporting Documents Will I Need?
You will need to provide us with a range of documents as part of your application. These are:
Proof of identity. Common examples included scanned copies of a driving license or passport (for international applicants).
Volunteer Form: You will need to complete a Volunteer Form if you are currently working as a volunteer. This is available for download below.
Personal Statement: This document essentially explains why you want to take the course and how you see it helping you achieve your professional and personal goals. You can learn more about it below and download a simple document that will help you write it.
What is a Personal Statement and Why is it Important?
A personal statement briefly describes:
Who you are
What you do
What you hope to achieve in your career on both a personal and professional level
How you think the course will help you achieve your goals
Personal statements are particularly important for us when assessing individual applications. We believe in selecting students not just based on their previous academic achievements but on how a particular educational programme can help them achieve their personal and professional goals. Personal statements help us understand why you want to take the course and if it is the right one for you.
PLEASE NOTE: We've also provided a checklist to help with your application. We generally recommend you gather together all the documents you will require to support your application before you begin but our online application system will allow you add documents as and when you have them once you've begun submitting your application. You can learn more by visiting the Online Application Centre.
Anyone interested in working in disability services, or current unqualified HCAs or SNAs
Blend of Online and Face to Face
Certificate in Intellectual Disability Practice
€225 per module. Inclusive of Protection of Enrolled Learner (PEL) insurance cost
You can apply for this course if you:
- Work at least part time in a disability service or as an SNA in a school
- Volunteer for at least 2-4 hours per week in a similar service

ENGLISH LANGUAGE REQUIREMENTS
International applicants are required to provide documentary evidence of proficiency in English and eligibility to study in Ireland before beginning an accredited course. A document explaining why it is necessary and what documents are required for a successful application can be found below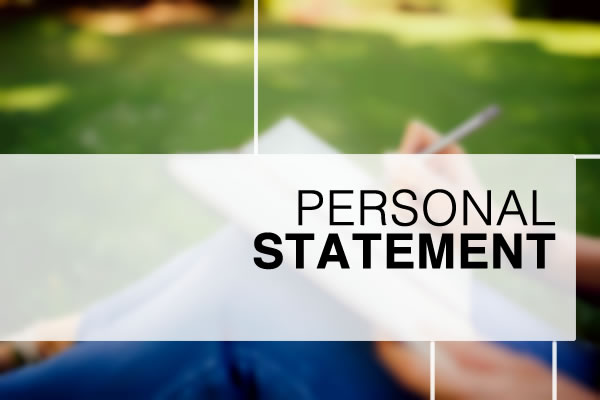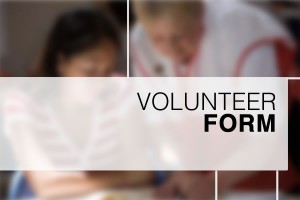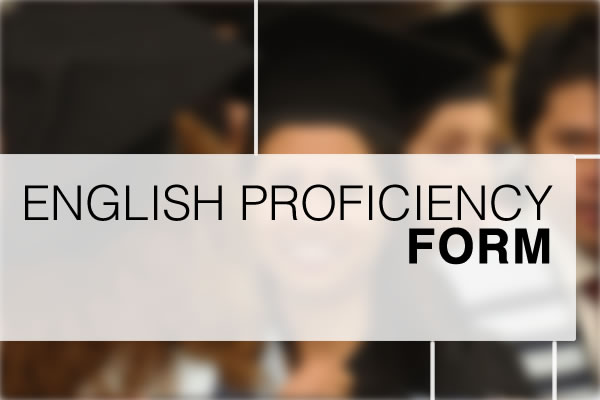 Start Making Your Application
All applications are processed through our application centre where you can:
Submit your application
Learn about what happens after you've made your application
Monitor the progress of your application
Visit the Online Application Centre.
A Special Note About Protecting Enrolled Users
The Open Training College (OTC) has approval to offer students learner protection insurance in respect of Protection of Enrolled Learners (PEL) for this course. Find out more about PEL here.
Contact us if you want to know more about the course.