Certificate in Autism, Wellbeing and Positive Behaviour Supports
Autumn/Winter Schedule commences  Sept 26, 2022 with a 1-hour Virtual Orientation Session at noon.
Application deadline:  Sept 12th, 2022 or register your interest, via the 'Apply Online Now' button top right.
The Certificate in Autism, Wellbeing and Positive Behaviour Supports is an accredited programme that focuses on how to effectively support staff who work with individuals on the autistic spectrum to:
Lead the life they want to live,
Support and reaffirm the people that are key in the person's life
The course also explores wellbeing and quality of life. The module looks at positive measures that can provide positive outcomes for a person who has behaviours that challenge. These measures include environmental modification, learning appropriate skills and improving a person's lifestyle.
This course is made up of two modules and two workshop/webinars. The modules will be predominantly online. The two workshops will be 1-day events that will help you place what you have learnt in the context of your own practice. Discussion and the sharing of experiences are actively encouraged.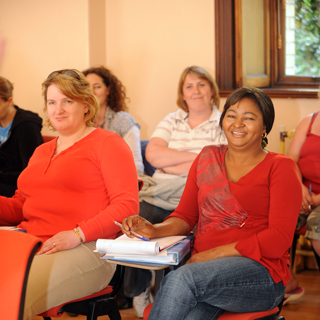 The course is built around two modules:
Module 1: Supporting a Person Within the Autism Spectrum
Module 2: Wellbeing and Positive Behaviour Supports
Unit 1, The history, diagnosis, characteristic features and co-occurring difficulties in autism spectrum disorder. This unit looks at the diagnosis, history and characteristic features of autism in order to provide you with a general understanding of the condition. The work of the main researchers/writers in the field is presented and the prevalence of the condition is discussed. A large part of the unit discusses theories about the causes of autism and how the condition is diagnosed.
Unit 2, Good practice in intervention and support across a person's life. This unit describes various interventions and supports used in supporting people with ASD from early to old age and identifies best practice in the provision of support to an individual. The unit explores the bio-psycho- social approach used in ADS and looks particularly at quality of life for people with ASD.
Unit 3, Policy, legislation, educational provision and services in Ireland. This unit reviews the legislative and policy context within which services and supports for people with ASD develop and are provided. This includes looking at generic disability policies and law and at autism-specific policies and services.
Unit 4, Supporting families of people with ASD. This unit examines the challenges faced by families of people with ASD. How best professionals can support and re-affirm parents and families of people with ADS is explored in some depth.
Unit 5, Supporting people with an autism spectrum disorder within the Human Rights framework. This unit focuses on the implications for how services and supports for people should be guided by a human rights- based approach. Supporting people in making their own decisions and developing their decision-making capacity is a key element of this unit.
Unit 1: Wellbeing provides the student with an understanding of human behaviour and its links to Wellbeing. Understanding that behaviour is a continuum and how a person's wellbeing can be communicated through their behaviour. The unit asks what is wellbeing, explores the concept of positive psychology, asks what determines wellbeing, looks at wellbeing and intellectual ability. In addition, the unit explores the relationship between wellbeing and challenging behaviour; and interventions that can be used to increase wellbeing.
Unit 2: Positive Behaviour Support:. The unit explores the contexts of behaviour and provides the student with an overview of the key elements of a multi-element behaviour support plan. The unit then looks at each section of a plan in turn, including environmental accommodations, skills teaching, direct interventions, reactive strategies. The unit concludes by looking at how we approach creating an ecology of behavioural support and mindfulness behaviour support.
Unit 3: Functional Behavioural Assessment provides the student with an in depth exploration of a functional behavioural assessment and its key role in identifying the function of a behaviour. The unit identifies the purpose of the process, the class of methods that can be used and lists the components of a functional assessment. The unit proceeds to unpack these key components including assessing cognitive skills, communication skills, environmental analysis, telling the person's life story, assessing personal wellbeing, motivational analysis, analysis of the behaviour and mediator analysis. Finally the unit looks at how you can get an outcome from the whole process by impressions and an analysis of meaning.
Unit 4: The Legal and Regulatory Context provides the student with an overview of the legal and regulatory framework that has been created in relation to providing services to people who have been labelled as challenging. The student is asked to see this framework as part of a wider ethical approach to this demographic. The unit discusses HIQA's approach to services for people who are challenging, the professional standards that are present in this area, the ethical principles that should underpin any service in this area. The unit explores the consent issues and defines and explores restrictive practices, finally looking beyond restrictive practices to move towards a no restriction approach.
Successful completion of the course is dependent on undertaking an applied piece of learning that will test your understanding of the key learning outcomes of this Certificate.
The assessments will include assignments, online discussions, reflections and the design of a positive behavioural support plan.
THE COLLEGE'S VIEW - RAYMOND WATSON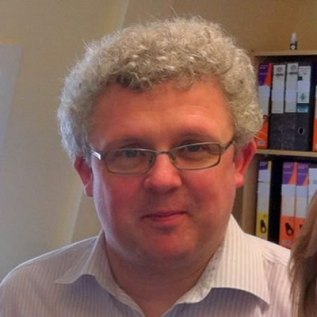 Tell us a little bit about the course?
I was a manager of a community house that was home to 6 people labelled as challenging. I saw first hand how the development of a person centred, positive behaviour culture with a strong management tool enhanced the live of the people and increased their inclusion and quality of life. That inspired me to create a course that could help other managers.All human services deal with what is deemed challenging behaviour and the key person in delivering an effective service for a person labelled as challenging is the manager of the unit. Regulation and specific requirements for service have made this role even more demanding.
The course should provide managers who are enabled (empowered) to manage a positive behaviour culture ensuring positive outcomes for all concerned, the service user, the staff and the organisation. One of the key components is the exploration of a management tool to support all the many components of a positive behaviour culture.
The College has won awards for the supports  for adult learners and their innovative online learning environment. (Read more about the College's approach to learning here).
What are are the Entry Requirements?
To apply you must:
Have successfully completed a Level 6 Certificate.
be employed or volunteering in a service for people with disabilities for at least 10 hours a week.
The course is certified as a Level 7 Special Purpose Award (20 credits) by QQI. Successful participants will receive a Certificate in Autism, Wellbeing and Positive Behaviour Supports.
How will this Qualification Support my Career?
The special purpose award is aimed at qualified practitioners who wish to ensure the people they support even those with complex needs have the best options based on the life they want to live.
The qualification enhances any CV where you may want to go into residential services, day services, community inclusion or empowerment.
The next course will commence on September 26th, 2022*.
It will run for 12 weeks.
*Subject to minimum numbers.
The course costs €995*.
*The College will discuss cost reductions where an agency wants to place a group of staff on the course.
Supervisors, PICs and managers of human services for people labelled as challenging. It is also suitable for people aspiring to those roles.
Certificate in Autism, Wellbeing and Positive Behaviour Supports
w/c 03-10-2022 (9.30am to 4.00pm)
To apply you must: Have successfully completed a Level 6 Certificate. All applicants must be employed or volunteering in a service for people with disabilities for at least 10 hours a week.
ENGLISH LANGUAGE REQUIREMENTS
International Applicants must provide appropriate documentary evidence of proficiency in English (i.e. IELTS 6.0).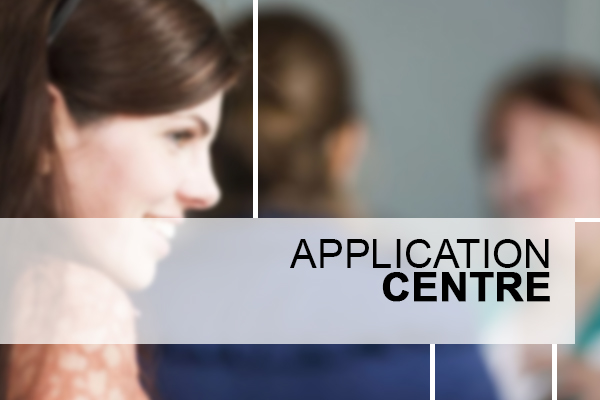 Contact Conor Murray if you want to know more about the course, or phone us at (01) 2988544.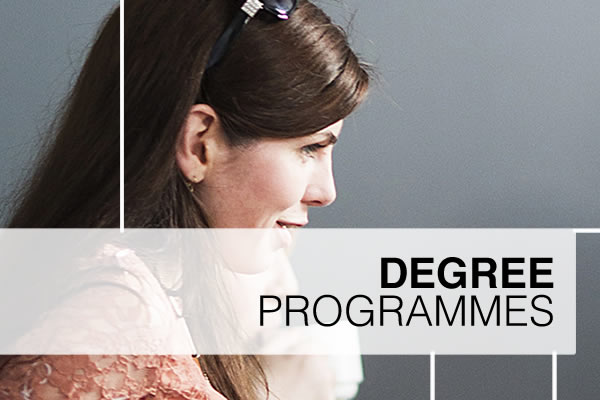 All Professional Development Courses