Certificate in Communications & Interpersonal Skills in Social Care
This professionally accredited course will improve your communication and people skills. It will help you understand communication and what makes a good communicator.
During the six week course you will:
Acquire the knowledge and communication skills required to work effectively with individuals and groups
Learn how to negotiate with people, motivate others, encourage team-work and resolve conflict
Have the opportunity to explore and develop your own communication style
The course is for human services and non-profit professionals who are looking to develop their communication and people skills in an accredited programme developed specifically for the human services and non-profit sector.
After successfully completing the course you should be able to:
Explain what effective communication is and outline how different communication styles (interpersonal, group, etc.) determine communication effectiveness
Identify the barriers that exist to effective communication and understand how to deal with these
Identify the importance of effective teamwork and roles in Social Care practice
Describe what good negotiation skills are and explain how they can be used resolve conflict in everyday practice
Explain how to give a presentation at a meeting
Examine motivation theory and how it relates to Social Care practice
Unit 1: Motivation & People Styles
Motivation Theory
Maslow Hierarchy of Human Needs
Hygiene Theory
Maslow & Hygiene Theory
How to Motivate
Interpersonal Styles
Your Listening Skills Profile
An Alternative Approach
Unit 2: Communication
Vision Sharing
Effective Communication
The Process of Two-Way Communication
Communication Process
Verbal Communication
Tips for Effective Listening
Feedback
Unit 3: Effective Teamwork
Effective Teams
Values and Identity
Building on Individual Differences
Belbin Team Roles
Being a Member of Several Teams
Unit 4: Presentations & Meetings
Planning Presentations
Organising Presentations
Presentation Structure
Delivering a Presentations
Meetings
Planning Meetings
Chairing Meetings
Contributing to Meetings
Unit 5: Skills for Effective Negotiation
Approaches to Negotiation
The Position Approach to Negotiation
The Principled Approach
Negotiation Styles
Strategies & Tactics
The Process of Negotiation
Unit 6: Working with Conflict
Causes & Effects
Types of Conflict
Position & Issues
Dealing with Conflict
Responding to Conflict
Preventing Conflict
You will need to write a 2,500-word paper to complete the course. This will explores the role of communication and people skills in your everyday practice. While writing it you will have access to expert advice and the input of professional contemporaries. Having access to this learning community provides an opportunity to enhance your communication and people skills in a practical, uniquely supportive environment.
The course uses a 'blended' approach which combines online learning, virtual tutorials and face-to face workshops.
Our online learning materials are explicitly designed to accommodate the pressures that come with trying to balance work, life and learning. They make it possible to build study time around your work schedule. These are accessible through our learning centre which provides a platform for you to study, collaborate and communicate with your fellow learners. Regular online tutorials will expand your knowledge of the topic and answer any questions you have as you study.
Each workshop focuses on extending your understanding of the subject matter and helping you apply it in your working practice. The one-day session will be led by a subject matter expert who also has extensive experience in providing coaching/training to people working in the human services and non-profit sector.
Discussion, collaboration and the sharing of experiences are actively encouraged in order for the workshop to achieve one of its primary goals:
Facilitating the application of knowledge and skills acquired during the course to address real world challenges in a practical and effective manner.
Underpinning all of this is our learning community. This is made up of tutors who have extensive first-line experience, learning support staff who understand the human challenges people can face when attending college and our learners who are defined by their commitment to supporting each other.
This is known as the Supported Open Learning Model. You can read more about it here.
THE TUTOR'S VIEW – NIAV MCEVOY
This course is valuable because the specific skills developed within it can be applied to both front line and managerial responsibilities. You're encouraged throughout to reflect and take the crucial step of applying the learning to your own working practice, with a clear view of enhancing your ability to deliver.
THE STUDENT VIEW – JAMES PEARSE, SOCIAL CARE WORKER, ST MICHAELS HOUSE
I found it very relevant to the work that I do and the way I work within a team. A very good course that has enhanced my practice.
The course is certified by the QQI as a HET Level 6 Award. Successful participants will be awarded a single subject Certificate in Communication & Interpersonal Skills in Social Care. Graduates will hold 10 credits against the Professional Social Care (Disability) degree.
People working in the human services & non-profit sector
Certificate in Communications & Interpersonal Skills in Social Care
Marino Institute of Education
ENGLISH LANGUAGE REQUIREMENTS
International Applicants must provide appropriate documentary evidence of proficiency in English (i.e. IELTS 6.0).
Applications for this course are accepted through our Online Application Centre.
Dates & Duration
The next course starts in Monday, May 13th, 2019. It runs for 6 weeks.
Cost
The course costs €395 to attend.
Booking a Place
Apply by visiting the Online Application Centre.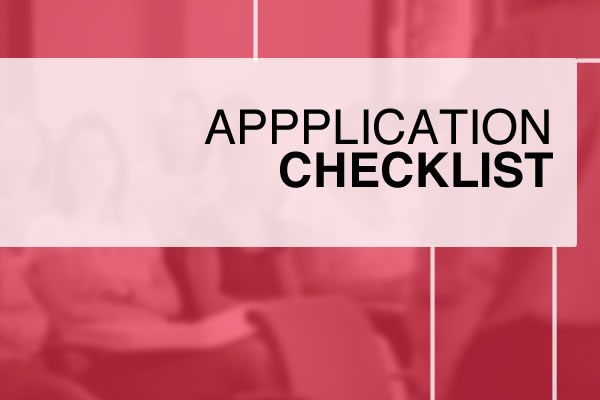 Contact us if you want to know more about the course.