Honours BA in Contemporary Disability Studies – Level 8
Next commencement: Contact the College
Honours BA in Contemporary Disability Studies
Social Care professionals working in disability services
NEXT WORKSHOP DATE / TIME
04-10-2022 / 9.30am - 4.00pm
The Honours BA in Contemporary Disability Studies provides qualified Social Care Workers and other professionals  with the knowledge and skills to make substantive, positive changes to organisations. The one year, part time course will help you to become an advanced social care practitioner and drive the development and delivery of quality, rights driven services to people with disability.
It also satisfies the educational requirements for anyone looking to pursue postgraduate studies in the disability and broader social care field.
Please note:  The requirement for social care registration is a Level 7 approved Social Care degree. This Level 8 qualification is not being put forward for CORU approval.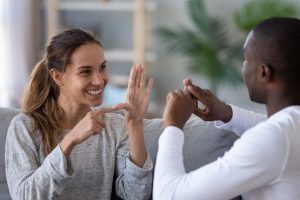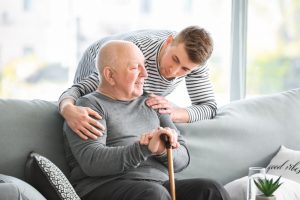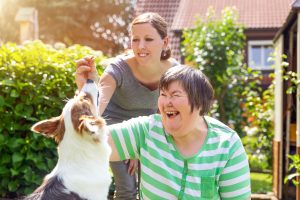 The course content is based on:
Our expertise in the disability and broader social care area
International best practice
Current legislation and policy
Ongoing feedback from course participants
Input from graduates, professional bodies, regulatory bodies and service users
This is reflected in the choice of learning objectives, course materials and the award winning approach that has been developed to deliver the course.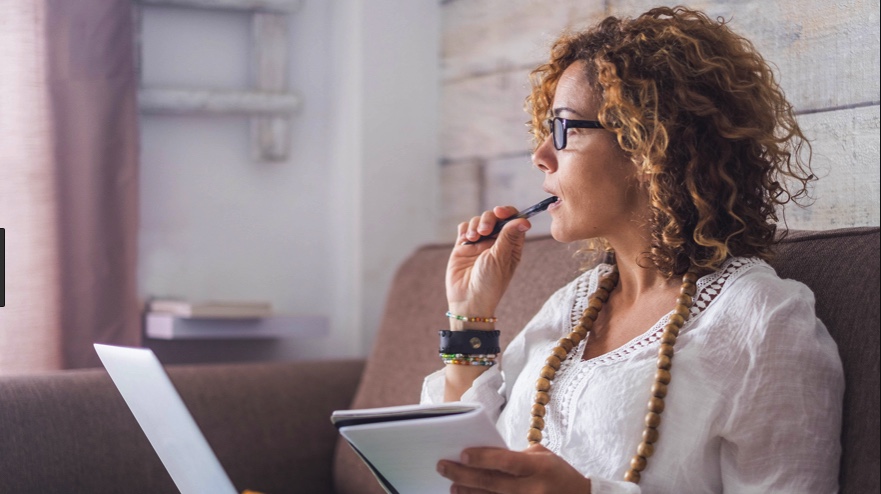 Delivered over a single year, after completing the course you will:
Possess a detailed understanding of how the social studies discipline conceptualises issues surrounding the provision of health and social care services, with a particular emphasis on how people with a disability are addressed
Be able to use professional social care skills and tools to undertake social care practices with a particular emphasis on working with people with a disability
Be able to select, plan and design strategies that deliver quality individualized services in a variety of human service contexts
Possess the advanced skills required to undertake social care activities and accept accountability for all related decision making
Be capable of applying diagnostic and creative skills in a range of human service contexts
Be able to act effectively under guidance in a peer relationship with qualified health and social care service practitioners
Have the knowledge and skills to lead multiple, complex and heterogeneous groups (including families and community groups and associations) in the provision of quality services
Possess the ability to adapt to a variety of familiar and unfamiliar health and social care service contexts
Know how to manage learning tasks in an independent, professional, ethical manner
Be able to articulate a clearly defined world view on social care issues as they relate to people in receipt of health and social care services with a focus on people with a disability
The course is made up of five modules:
1. Applied Research Methods (20 Credits)
What is Social Research?
Approaches to Research: Qualitative & Quantitative Strategies
Ethical Considerations within the Research Process
Working with the Literature: Conducting a Quality Literature Review
The Process of Sampling: Selecting People to Take Part in your Research
2. Comparative Social Policy (10 Credits)
Understanding Comparative Social Policy
Social Policy: an International Comparative Perspective
Social Policy & Human Rights Law
Participation of People with Disabilities in Policy Making
3. Disability in the Context of Social Equality & Inclusion (10 Credits)
Disability & Equality: Contexts & Dimensions
Ideology & Disability
Disability & Cultural Representation: A Critical Introduction including the representation of disability in the media From Theory to Practice in the Field of Disability
4. Current Issues in Social Care: Mental Health, Elder Care, Children (10 Credits)
The fundamental and advanced theories, concepts and principles associated with Advanced Social Care
Display and support the critical abilities of analysis, interpretation and evaluation as applied to these specialised areas of interest within social care.
Contrast, choose and apply appropriate techniques to the analysis and interpretation of information, in line with ethical and regulatory standards.
Appraise and evaluate the strategic impact of decisions, having evaluated the potential outcome from alternative courses of action and appraised alternative options
5. Supporting Individualised Living and Alternative Services (10 Credits)
Evaluate, contrast, criticise and judge the fundamental and advanced theories, concepts, principles associated with individualised social care.
Think critically, analyse, and solve problems in the development and management of the provision of individualised social care
Manage, analyse and determine priorities for service provision in partnership with, and in the best interests of service-users
Identify the key external factors, including policy, standards and rights that underpin individualised services
Reflect on the key skills that social care workers need to develop to be a key agent in future individualised alternative services.
The course is assessed through a combination of continuous assessments, projects and written examinations. Continuous assessments may consist of assignments (i.e. essays), project work, group activities, online activities, in-class assessments, reflection and placement.
ADDITIONAL COURSE INFORMATION
Meet Dr Tracy Warner – Course Tutor
How do you think taking the course changes people?
As students work through the modules, you can see their confidence grow in their own abilities and work practices. For example, you see them become more powerful advocates for people with disabilities as their knowledge of legislation and human rights developments becomes more detailed and nuanced. The course's focus on inclusion, equality and individualised practices definitely also put them in a position to drive person-centred services, so taking part in the course should help contribute to the improvement the quality of life of people with disabilities.
On personal level, it also provides them with the skills and confidence to improve their work practices and progress in their career. During the course they develop a range of skills like managing stress, time management and research skills that are directly transferable to the workplace and increase their value to the organisation.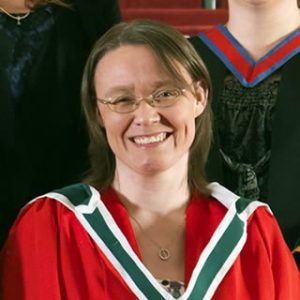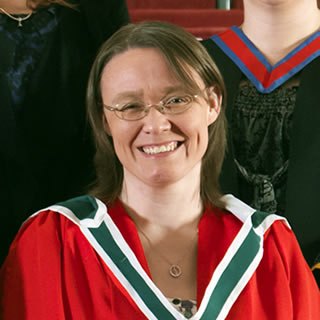 How do you help deal with this?
From day one, our goal is to encourage people to apply what they learn in their work, as they work. We place particular emphasis on helping people to develop the ability to analyse and learn from their own experiences and to work out ways to do things better, for themselves, by applying what they learn. As well as demonstrating the practical relevance of the course, this is a really important step in building their confidence and you can see the changes as people realise just what they are capable of.
Encouraging students to take control of their education is one of the fundamental principles we embraced when we created the course materials. They are designed to allow people organise and plan their study around their work and life commitments. That doesn't mean it's easy (!) but we do make a real effort to make it as simple as possible to balance work, life and learning.
We are obviously there to support our students every step of their academic journey but I believe understanding and helping with the personal challenges of taking on a course are in many ways as important as the academic support. That is why we believe so passionately in our learning being student-centred and put so much effort into building a learning community for our students. We support and learn from each other.
More details on our innovative learning model that supports the student are available at the link below.
How do you think students benefit most?
They become more aware of their critical importance to delivering a person centred service. They become more innovative in meeting the individual needs of people they support which leads to a better quality of life for the people they are working with.
Meet Naoya Hyodo, Graduate
Why did you choose to study with the College and what impact has your decision had?
I wanted to improve myself both professionally and personally and because this course focuses solely on disability, I thought it was my best option. I was truly impressed by the support from the College. I never expected such flexible and person centred support from a conventional academic degree course.
I cannot fully know or evaluate impacts I made or make on my colleagues but what I can clearly say is that I have developed myself as a person and as a practitioner who values and respects people with person centredness and I now have holistic views on individual and organisational matters. I believe who and how I am will be reflected in what I do.
I think that people working in human services should take this course. It's not because of the paper/degree we would get at the end of the course but because of the process of learning.
Our society needs more people who can share values, assume the attitude and act in a way the OTC tries to deliver to us. The OTC supports practice by building a theoretical foundation for practitioners. Theory enlightens/illuminates practice, and vice versa.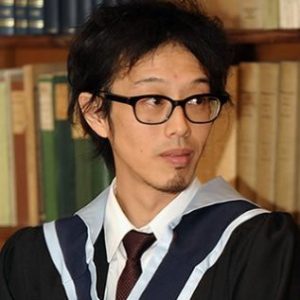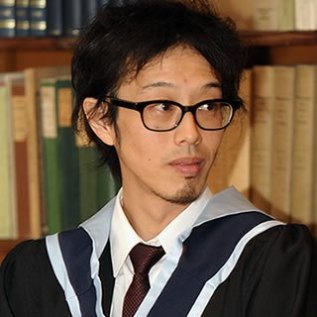 HOW THE COURSE WILL IMPACT YOUR CAREER
Holding the Level 8 qualification can significantly enhance your promotion prospects. Past graduates have been promoted to a variety of roles including social care leaders, person in charge, service managers and area directors. A number of them have used the qualification as a basis to create new innovative services.
Other graduates have specialised in areas of interest including supporting people within the autistic spectrum, positive behaviour supports, supported employment and quality inspections of disability services. Successful completion of this course is also essential for
Successful completion of this course is also essential for post-graduate study. Past graduates have gone on to a variety of postgraduate courses in areas including training and education, social work, advanced social care, mental health, community studies and addiction studies.
Opening up other Career & Educational Opportunities
Once you have successfully completed the course you will be eligible to apply for relevant postgraduate courses, e.g. Masters Degree in Disability Studies (Trinity College Dublin) or Masters in Advanced Social Care Practice (Athlone Institute of Technology) both at Level 9 (NFQ).
Successful completion of the 1-year course will lead to a BA Hons in Contemporary Disability Studies. This is a QQI approved major award, subject to validation, at Level 8 on the National Framework of Qualifications (NFQ).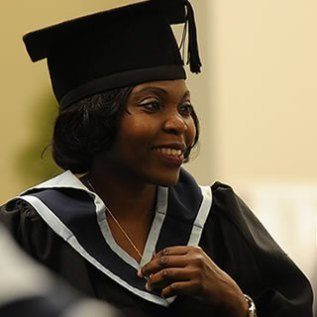 COURSE ENTRY REQUIREMENTS
Applicants must be 23 years at time of application and hold a social care NFQ Level 7 qualification. All other applicants must hold a cognate* qualification. All applicants must be employed or volunteering in a service for people with disabilities for at least 10 hours a week. International Applicants must provide appropriate documentary evidence of proficiency in English (e.g. IELTS 6.0).
International Applicants whose first language is not English must provide appropriate documentary evidence of proficiency in English, i.e. Minimum CEFRL B2+ (=IELTS 6.0) or equivalent.
Transferring from Another Course
People who want to take advantage of our advanced entry system, which allows you use previously gained academic qualifications to gain specific exemptions, must have completed a Level 6/7 cognate* qualification to 60 credits (NFQ) or more in Social Care or Social Studies within the last 10 years.
Visit the advanced entry page to find out more about the process.
* A cognate qualification is one that is similar in nature, content and quality to the course being applied for.
Applications for this course are accepted through our Online Application Centre.
To apply for this Honours degree, you will need to:
Satisfy the entry requirements for the programme
Provide a range of documents to support your application
Submit a personal statement explaining why you want to apply
Pay an application fee of €95.
Supporting Documents and Forms to Download
You will need to provide us with a range of documents as part of your application. These are:
Proof of identity

. Common examples included scanned copies of a driving license or passport (for international applicants).
Educational Transcripts

: These are copies of previous educational achievements that confirm you satisfy the course entry requirements. They could, for example, include a copy of your leaving certificate or a scan of a level 5 certificate. It is particularly important that applicants wishing to transfer from another course, or be considered for Advanced Entry, provide transcripts confirming they have completed a Level 6/7 course worth at least 60 credits (NFQ) or more in Social Care or Social Studies within the last 10 years.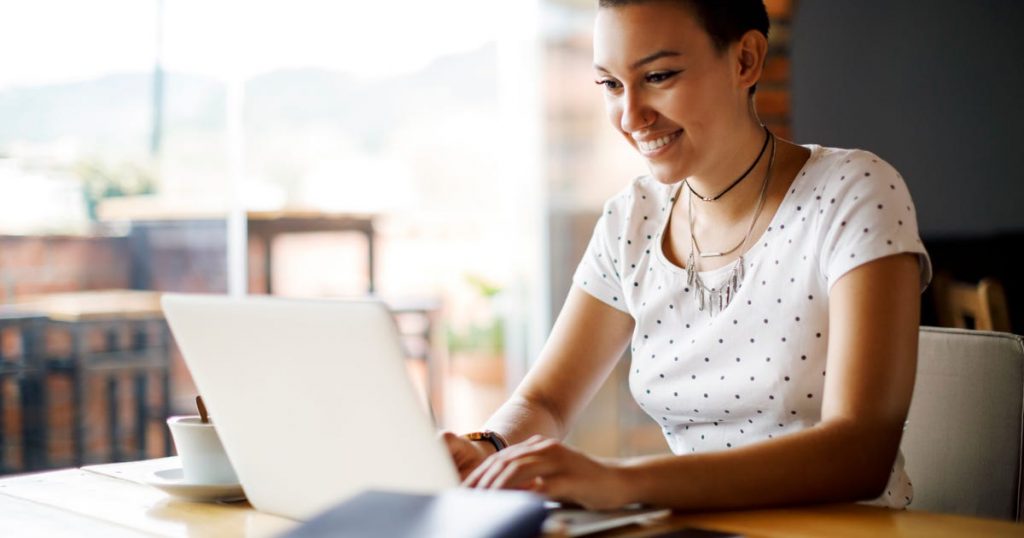 Employment Validation:

Formal confirmation that you are working for more than 10 hours a week in a qualifying service is required. Please use the employer validation form we have provided for download below.
Personal Statement

: This document essentially explains why you want to take the course and how you see it helping you achieve your professional and personal goals. You can learn more about

 

What is a Personal Statement and Why is it Important

and download a simple document that will help you write it.
Volunteer Form

: You will need to complete a Volunteer Form if you are currently working as a volunteer.
International Applicants

: International applicants are required to provide documentary evidence of proficiency in English and eligibility to study in Ireland before beginning an accredited course. A document explaining why it is necessary and what documents are required for a successful application can be found below.
We generally recommend you gather together all the documents you will require to support your application before you begin but our online application system will allow you add documents as and when you have them once you've begun submitting your application. You can learn more by visiting the Online Application Centre.
Protecting Enrolled Users
The Open Training College (OTC) has approval to offer students learner protection insurance in respect of Protection of Enrolled Learners (PEL) for this course. Find out more about PEL by using the link below.
Start Making your Application
All applications are processed through our application centre where you can:
Submit your application
Learn about what happens after you've made your application
Monitor the progress of your application
To visit the Online Application Centre, click on the link below.
Contact us if you want to know more about the course.
Call: (+353) 086 0756580 (Business hours 9am-5pm)
Mail: Please use the contact form below