Higher Certificate in Applied Management (Human Services) – Level 6
The Higher Certificate in Applied Management (Human Services) is a one-year professional development programme created for people working in the human services, community and non-profit sector. It will:
Explore leadership as a sector-specific management issue
Examine how the organisational structures and operating principles characteristic of the sector determine how you manage
Look at the role of human resource management in human services and non-profit organisations
Investigate organisational finance  as a management challenge
After completing the course, you should be better equipped to meet the challenges of managing in a human services and non-profit organisation and be able to work more effectively for the benefit of your team and service users.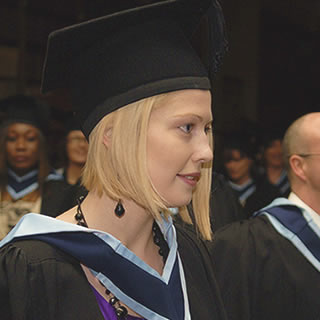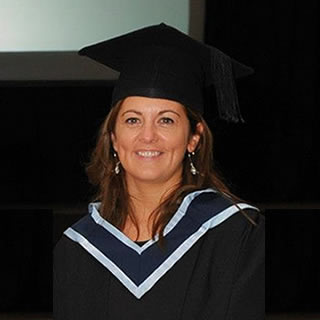 Successful completion of this Award will lead to a Higher Certificate in Applied Management. This is a QQI Higher Education and Training (HET) Major Award (6M15633) at Level 6 on the National Framework of Qualifications (NFQ).
Click here if you need to understand what this means and why it matters.
After successfully completing the course you should:
Describe how leadership and the role of the leader is understood in contemporary management
Appreciate the importance of leadership skills in managing change within an organisation
Use a range of leadership and change management models and tools in your organisation
Understand the role, function and importance of the human resources function in the human services and non profit sector
Explored the legal context of Irish HRM operations
Examined how the HRM function's role in determining and delivering staff upskilling in a diverse organisation
Explain what 'critical thinking', 'emotional intelligence' and 'action learning' are and outline their uses in the sector

Apply these principles, processes and practices to improve your management capabilities and benefit your organisation, team and service users

Understand how organisational objectives and the wider organisational environment determine how you work as a supervisor or first line manager

Appreciate the role organisational structure and culture play in:

Normal day-to-day operations
Defining relationships between co-workers
Determining the quality of service

Understand empowerment as an organisational concept, objective, challenge and resource
Understand the financial management requirements, challenges and issues animating the operation of organisations in he human services and non-profit sector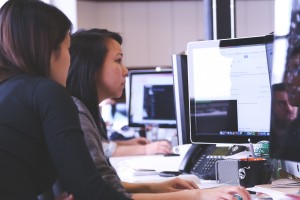 The course is made up of 5 modules. See them outlined below.
  1. Human Resource Management &                         Supervision (20 credits)
Human Resource Management
Increasing Productivity in Others
Managing Volunteers
Reporting to Others
  2. Creative Problem Solving & Action                        Planning (10 credits)
Thinking Effectively
Working Effectively
Action Planning
  3. Financial Management (10 credits)
Managing Your Budget
Raising Funds
Financial Accountability
4. Management of the Individualised Service         (10 credits)
Organisational Structure
Organisational Culture
Organisational Objectives
The Empowering Service
5. Managing Change (10 credits)
Leadership
Change Management
Skills for Effecting Change
Implementing Change
The course is assessed through a combination of assignments, online activities, written examinations and in-class assessment.
It is an applied course so you must be working at least 10 hours per week in an appropriate work environment.
Promoting best practice in services is integral to the College's mission. As part of this, we place particular importance on encouraging students to apply what they are learning – as they are learning – in their professional environment. Therefore, our learning materials, workshops and assessments are practical in nature. A significant proportion of assessment marks, for example, are allocated to applying what you learn in real-world settings.
What is it Like to Study with Us?
We Are All Part of a Learning Community
The course uses a 'blended' approach. Each module combines online learning, tutorials (telephone, online, virtual) and face to face workshops. Learning materials are explicitly designed to accommodate the pressures that come with trying to balance work, life and learning. They make it possible to build study time around your work schedule.
Regular online tutorials will expand your knowledge of the topic and answer any questions you have as you study. Each one-day seminar focuses on how the module topic is impacting the sector, will deepen your understanding of the subject matter and help you apply it in your working practice.
Underpinning all of this is our learning community. This is made up of tutors who have extensive first-line experience, learning support staff who understand the human challenges people can face when attending college and our students who are defined by their commitment to supporting each other. We believe this creates a learning experience that is unique to the Open Training College, one that meets the specific requirements of people working in our sector and improves the quality of service our users receive.
This is known as the Supported Open Learning Model. You can read more about it here.
Meet Mr. Brendan Collins – Course Director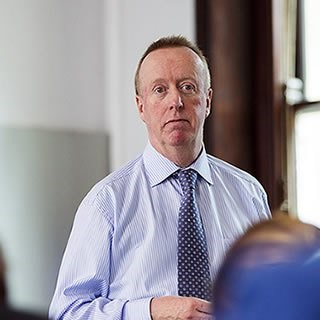 What's the biggest challenge a student faces starting the course and how do you try and help them with this?
Allocating and managing the time required to complete the course is definitely the biggest challenge. First and foremost, I try to be as approachable and flexible as possible. I make sure that they have their course calendar at the start and check in with them on a regular basis to offer support, advice and guidance on the course and assignments in general.
What changes do you see in people as the course progresses?
I think students grow in confidence both personally and professionally. As they learn new skills and knowledge they become confident in applying them to their area of work.
What long-term benefits does the course bring to students and service users?
Students learn front line specific management skills and as a result become more effective advocates for the people their agency supports. Learning how to effectively manage a front line team helps them appreciate that the more effective their team is, the better the quality of service they deliver to the end user.
More generally, what motivated you to become a tutor in the first place?
I became a tutor because I like to help people to learn. It is rewarding to watch someone grow and develop the skills needed not only to gain a qualification but to improve the quality of service people who use their services receive.
Meet the Student - Jimmy Lynch, Graduate
Why Did You Choose the College?
I chose the College because it had a course I was interested in that was specific to the nonprofit sector. It provided an overview of an area which I had been working in for many years without any specific training or education, where I was providing advice and support to managers and Boards. The Course has been very helpful in putting a theoretical frame around my work, and in sharpening my perception and analysis of issues. Being an applied course it also forced me to focus attention on particular work issues. The outcomes have together contributed to better quality in my work and improved services for beneficiaries. An unexpected surprise on the course was the way assignments could be directly used to gain a strong handle on issues at work.
How did you find the College to deal with?
The Open Training College offers significant supports and my assigned tutor was always ready to answer if I was stuck or unsure about what was expected. I never felt demotivated, quite the opposite; everyone was always very encouraging and motivating but realistic at the same time about what could be achieved. I really enjoyed my time with the College and I would certainly recommend the Higher Certificate in Applied Management (Nonprofit/Human Services) to others.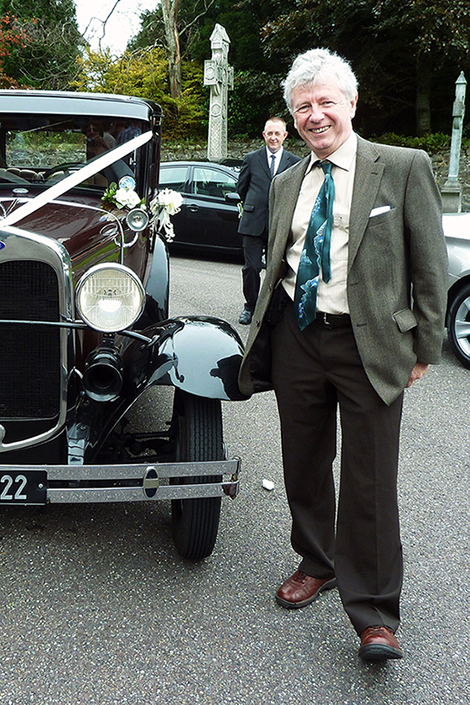 How Will the Course Enhance My Career Prospects?
Successful completion of this course will allow you to progress onto the BA in Applied Management (Human Services).
The skills acquired have been used by graduates to support their promotion within their organisations and to seek management opportunities within and beyond where they work.
Applications for this course are accepted through our Online Application Centre. To apply for the degree, you will need to:
Satisfy the entry requirements for the programme
Provide a range of documents to support your application
Submit a personal statement explaining why you want to apply
What are the Course Entry Requirements?
Applicants need to have successfully completed the Open Training College Certificate in Applied Management OR currently hold at least a Level 6 cognate* management qualification of 60 credits (NFQ) or more within the last 10 years.
The course is designed as an add-on programme for the holders of the Certificate in Applied Management (6H15631). However, all relevant applications will be considered (i.e. applicants who hold a recognised management qualification at Level 6 on the NFQ or a qualification with a significant management focus).
Applicants wishing to transfer from another course will need to meet certain criteria. Click here to determine if you are eligible to transfer.
Applicants are expected to be currently working in the human services, community or not for profit sector and need to be able to apply their learning to an appropriate work setting
What Supporting Documents Will I Need?
You will need to provide us with a range of documents as part of your application. These are:
Proof of identity. Common examples included scanned copies of a driving license or passport (for international applicants).
Employment Validation: Formal confirmation that you are working for more than 10 hours a week in a qualifying service is required. Please use the employer validation form we have provided for download below.
Volunteer Form: You will need to complete a Volunteer Form if you are currently working as a volunteer. This is available for download below.
Educational Transcripts: These are copies of previous educational achievements that confirm you satisfy the course entry requirements. They could, for example, include a copy of your leaving certificate or a scan of a level 5 certificate. It is particularly important that applicants wishing to transfer from another course, or be considered for Advanced Entry, provide transcripts confirming they have completed a Level 6/7 course worth at least 60 credits (NFQ) or more in Social Care or Social Studies within the last 10 years.
Personal Statement: This document essentially explains why you want to take the course and how you see it helping you achieve your professional and personal goals. You can learn more about it below and download a simple document that will help you write it.
International Applicants: International applicants are required to provide documentary evidence of proficiency in English and eligibility to study in Ireland before beginning an accredited course. A document explaining why it is necessary and what documents are required for a successful application can be found below
What is a Personal Statement and Why is it Important?
A personal statement briefly describes:
Who you are
What you do
What you hope to achieve in your career on both a personal and professional level
How you think the course will help you achieve your goals
Personal statements are particularly important for us when assessing individual applications. We believe in selecting students not just based on their previous academic achievements but on how a particular educational programme can help them achieve their personal and professional goals. Personal statements help us understand why you want to take the course and if it is the right one for you.
PLEASE NOTE: We've also provided a checklist to help with your application. We generally recommend you gather together all the documents you will require to support your application before you begin but our online application system will allow you add documents as and when you have them once you've begun submitting your application. You can learn more by visiting the Online Application Centre.
Persons in Charge (PICs), Managers, Supervisors & those interested in developing first line management capabilities
Higher Certificate in Applied Management
Online during Covid-19 restrictions
FIRST ONLINE WORKSHOP DATE
FINAL ASSIGNMENT SUBMISSION
Applicants need to have successfully completed the Open Training College Certificate in Applied Management OR currently hold at least a Level 6 cognate* management qualification of 60 credits (NFQ) or more within the last 10 years.
ENGLISH LANGUAGE REQUIREMENTS
International applicants must provide appropriate documentary evidence of proficiency in English (i.e. IELTS 6.0).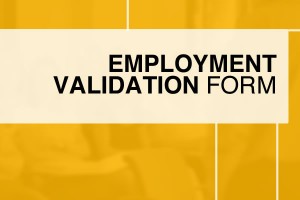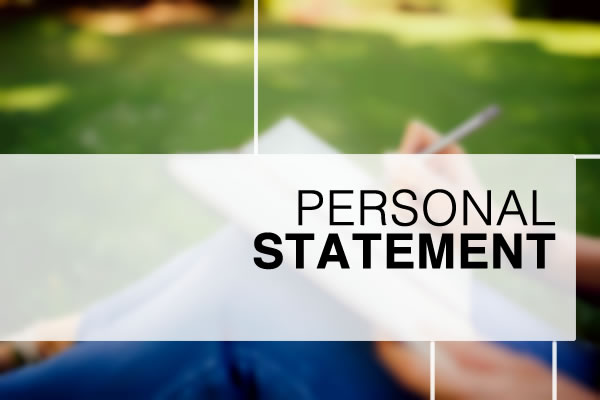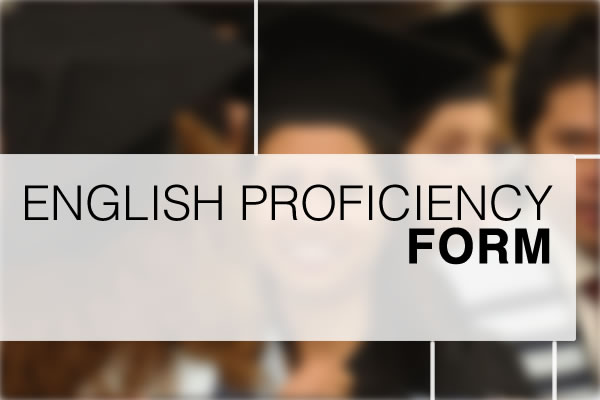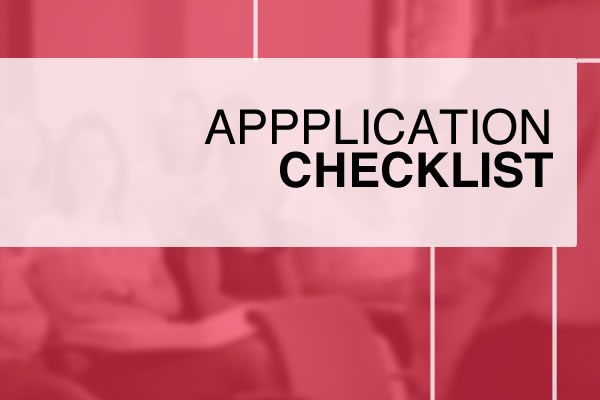 Start Making Your Application
All applications are processed through our application centre where you can:
Submit your application
Learn about what happens after you've made your application
Monitor the progress of your application
Visit the Online Application Centre.
A Special Note About Protecting Enrolled Users
The Open Training College (OTC) has approval to offer students learner protection insurance in respect of Protection of Enrolled Learners (PEL) for this course. Find out more about PEL here.
Contact us if you want to know more about the course.