TEST page in development BA in Social Care – Level 7
THIS COURSE IS APPROVED BY CORU.
This course is now closed for applications for the 2022-23 intake. However, the modules are now available to study for CPD.
For more information, contact Conor on cmurray@opentrainingcollege.com
The online application centre will open in March for BASC September enrolments.
Online/Marino Institute of Education
Any person interested in becoming a social care worker; persons with a relevant Level 5 qualification
*The annual fee amount is inclusive of:
The Tuition Fees (€3,708) inc. 17 workshop/webinar days in Year 1
Administration/Online Subscription fee - €550
QQI Registration Fee - €150
A fees instalment plan is available where students may pay up to 8 instalments spread throughout the academic year.
This course is designed for people who want to attain the standards of proficiency for social care workers as defined by CORU.
The learner will engage with 18 modules that explore social care practice and how it applies in various social care settings. Students will complete 800 hours of supervised practice placement, in a social care setting. (Note any student working within a social care area cannot complete either placement with their employer). This qualification is designed to lead to social care registration.
This programme is approved by CORU.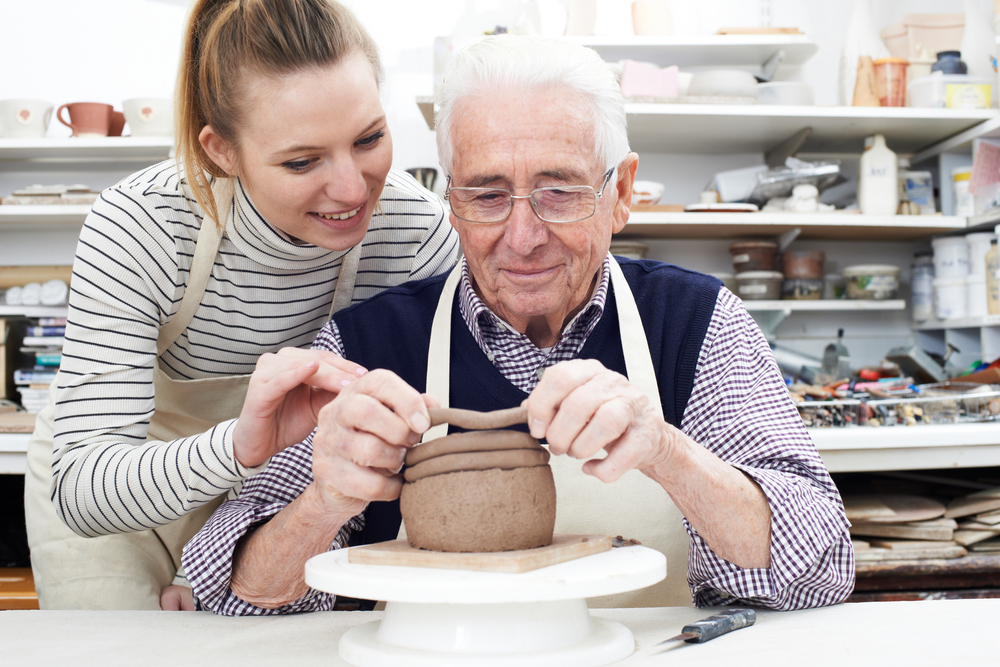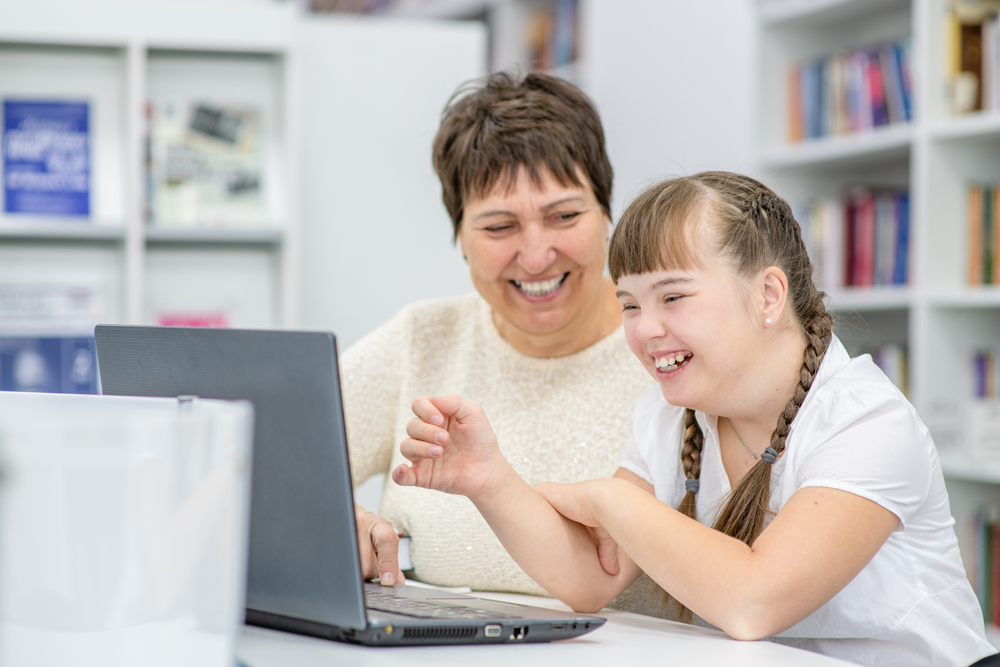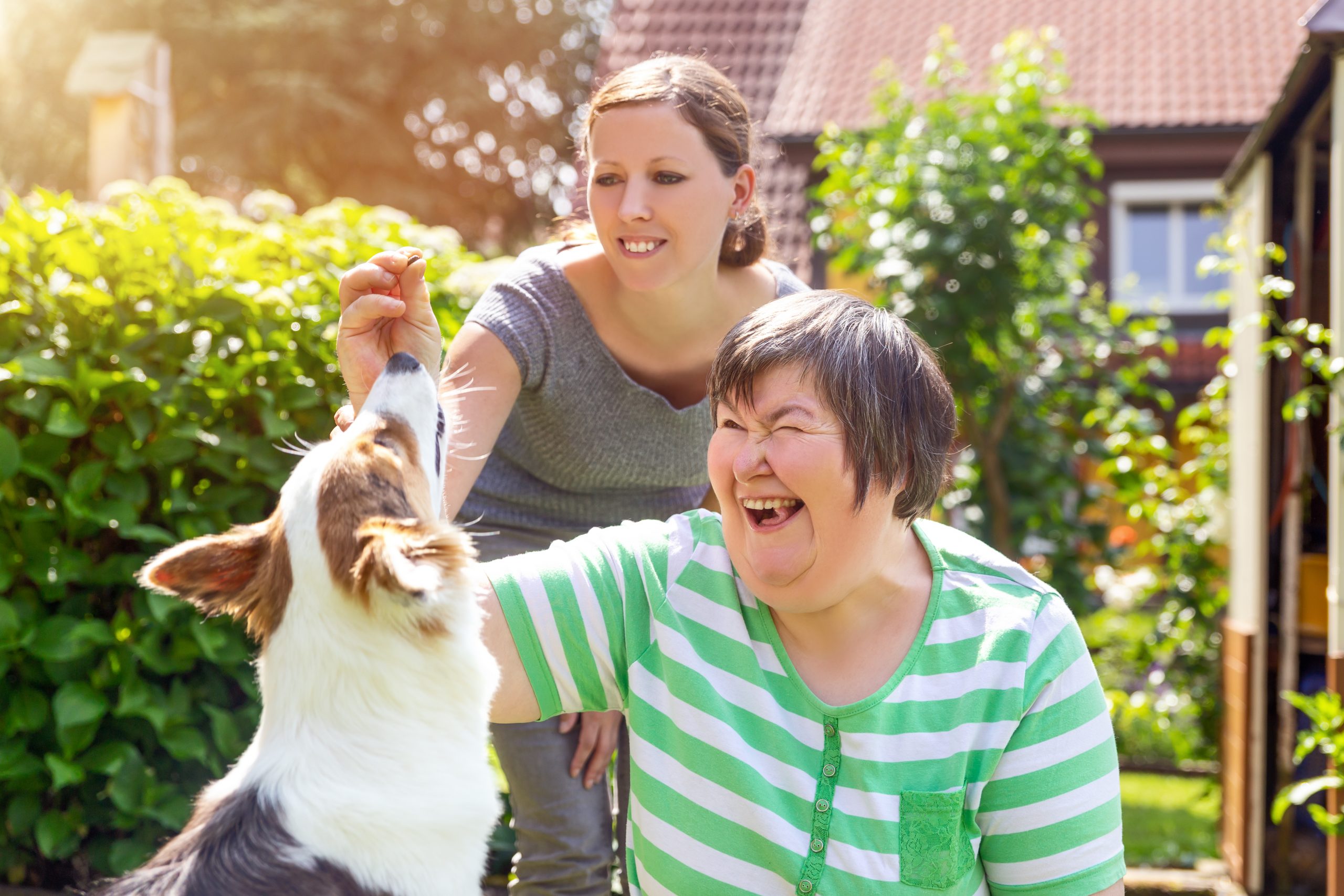 "Social Care Workers plan and provide professional care to vulnerable individuals and groups of all ages who experience marginalisation, disadvantage or special needs. As well as protecting and advocating for such individuals and groups, Social Care Workers professionally guide, challenge and support those entrusted to their care toward achieving their fullest potential."
(Social Care Ireland 2018)
The course content is based on:
Our expertise in the disability and broader social care area
International best practice
Current legislation and policy
Ongoing feedback from course participants
Input from graduates, professional bodies, regulatory bodies and service users
This is reflected in the choice of learning objectives, course materials and the award winning approach that has been developed to deliver the course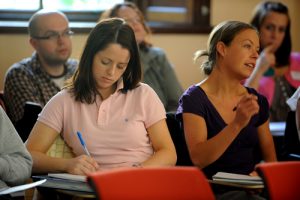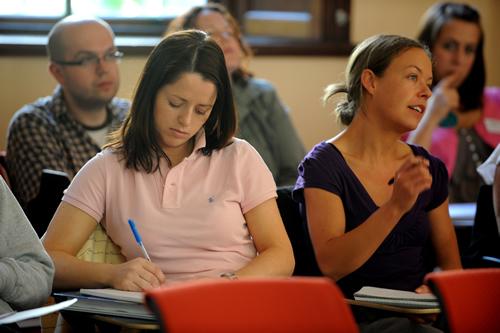 To equip students with the range of skills and knowledge to enable them fulfil the role of Social Care Worker across a variety of sectors within the broad social care field.
To embed the values of human rights, inclusiveness, empowerment, advocacy, social justice and person-centred services and supports so that graduates can bring these values to their work across the social care sector.
To ensure competence to practice as a skilled and professional Social Care worker in a variety of settings by provision of high quality practice placements
To equip students with the range of skills and knowledge to enable them fulfil the role of Social Care Worker across a variety of sectors within the broad social care field.
To embed the values of human rights, inclusiveness, empowerment, advocacy, social justice and person-centred services and supports so that graduates can bring these values to their work across the social care sector.
To ensure competence to practice as a skilled and professional Social Care worker in a variety of settings by provision of high quality practice placements
The aim of the Level 7 B.A. in Social Care programme is to provide a qualification which is recognised nationally and internationally in the area of Social Care.
The programme aims to provide participants with in-depth key knowledge, skills and competencies based on the five domains and 80 standards of proficiency for social care workers as defined by CORU.
In addition, the programme aims to provide the student with the clear values of empowerment, advocacy, person-centredness, inclusion and social justice to support their practice in the future.
The programme will provide the student with two supervised practice placements in social care agencies that will measure the student's understanding and application of the standards of proficiency in a real world setting.
The programme, which has been approved by CORU, is designed to ensure that the student will be able to access registration.
The first year of this course introduces the novice learner to a broad understanding and the context of social care. Key values are explored along with the relevant legislation and policies. The student starts to develop their skills in the areas of communication and responding to challenging behaviour. In relation to practice, the student commences to develop their personal and professional boundaries and develop their autonomy and accountability as a social care worker.
Year One Modules (60 Credits)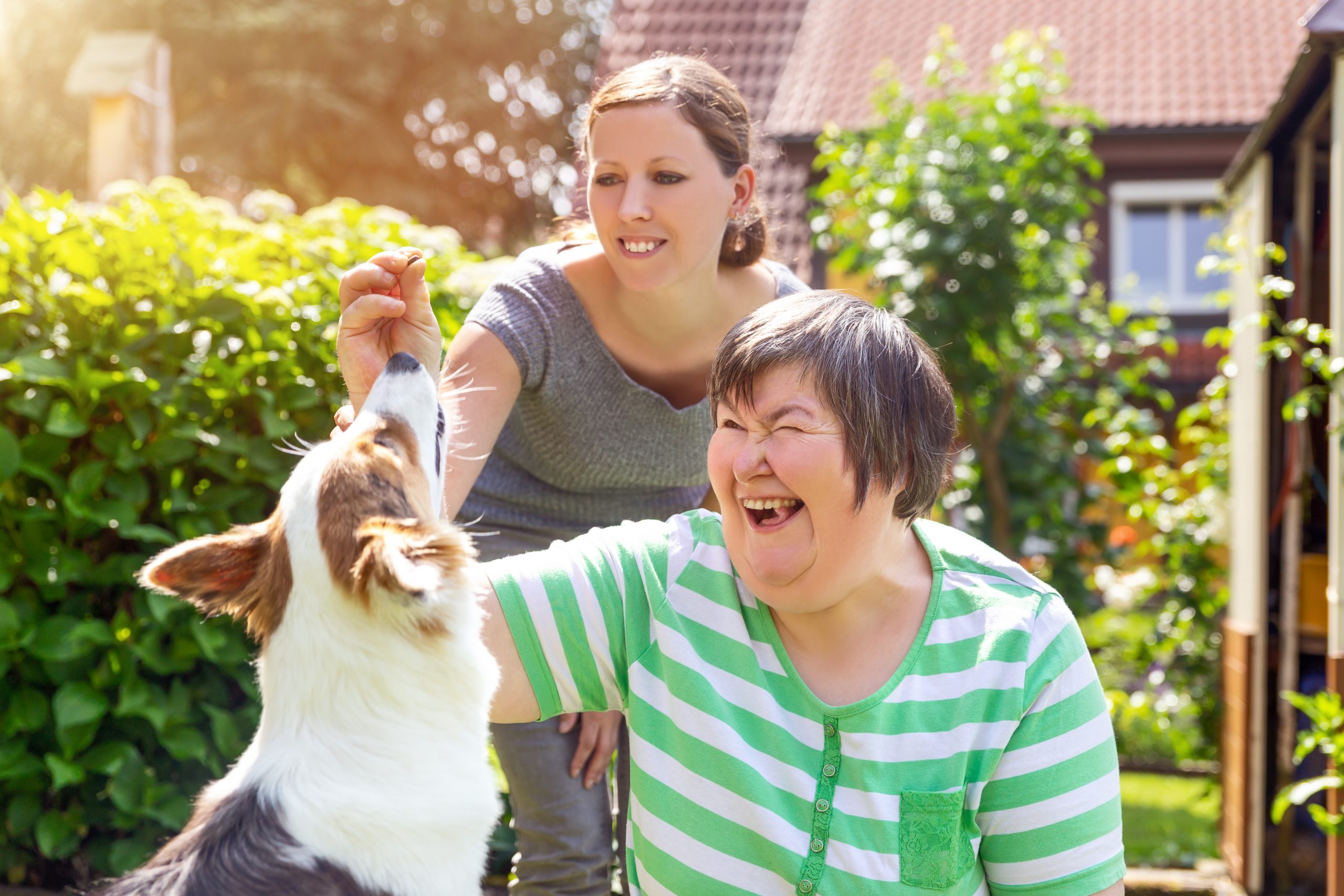 Second year develops the understanding of the learner in social care and practice supported by a supervised practice placement. The student displays practice that is safe and effective and the ability to use theory in practice. Regular guidance and support is provided to the student through the supervision process with the practice educator.
Year Two Modules (60 Credits)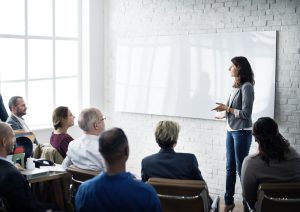 Work Placement - Part one - Patrick's First Day
Year 2 and Year 3 include a mandatory Work Placement element of 400 hours each year. You can learn more about Work Placement by following Patrick Kiernan's journey on this series of short videos:
The final year of the programme  offers opportunity for the learner to acquire advanced social care knowledge and skills for their practice supported by a supervised practice placement. The student is skilled in the use of evidence-informed practise. They have integrated responsibility for their practice actions, engage in reflective practice, seeking assistance and advice when necessary. The student engages in supervision, where they demonstrate a growth in practice confidence and openness to Continuing Professional Development.
Year Three Modules (60 Credits)
The course is assessed through a combination of continuous assessments, projects and written examinations. Continuous assessments may consist of assignments (i.e. essays), project work, group activities, online activities, in-class assessments, reflection and placement.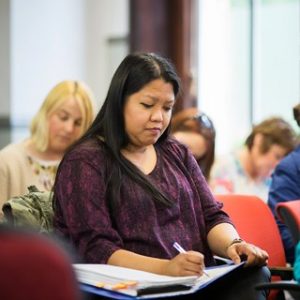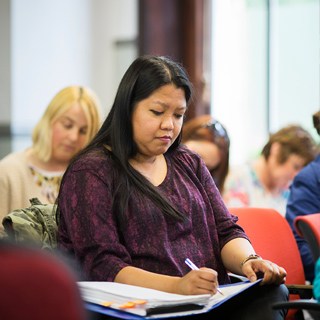 ADDITIONAL COURSE INFORMATION
What supports are provided on the Social Care degree?
We Are All Part of a Learning Community
Dedicated tutor throughout
Online international award winning learning resources developed for online learning
Access to learning technologies such as a virtual environment.
Tools to support virtual learning and off campus learning
Online activities to support assessment.
Face to face lectures, seminars, tutorials.
Assessment submitted, marked and returned to learners with feedback through electronic or other media.
Supervised practice placement
For more information on our unique and award winning learner supports, see the on link below.
A. Support for Students with a Disability/Specific Learning Difficulty
Students with specific learning support requirements because of a disability or medical condition will be provided with accommodations to support them through their studies. This may include a Learner Support Plan agreed with the student and the college. Please note that in order to avail of these supports verification of support requirements by an educational/health professional is needed.
B. Student Support Service
The College Student Support Service includes:
Student Support Officer who provides individual support with issues that may be impacting on a student's studies
Online access to Spectrum Life Student Assistance Programme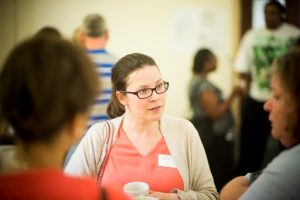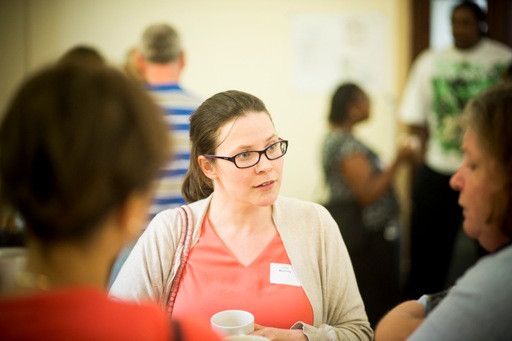 Meet Dr Noelín Fox – Course Director
Making the decision to embark on a degree, particularly when you are an adult learner, can be a difficult one. What concerns do people generally have?
From talking to our students, their concerns usually come down to one, or more, of three things:
They worry about the value of starting a course. Courses have to be practically relevant to their current role but it also has to provide a platform for future developments.
They have concerns about the level of support they will receive when they go to college and that doesn't mean just academic support either. They want to know they will have the personal support that is particularly important for adults to get though a course.
They worry about being able to balance work, life and learning commitments because it can seem overwhelming.
How do you help deal with this?
The OTC encourages students to take control of their education. The course materials are designed to allow people to organise and plan their study around their work and life commitments. That doesn't mean it's easy (!) but we do make a real effort to make it as simple as possible to balance work, life and learning.
We are obviously there to support our students every step of their academic journey but I believe understanding and helping with the personal challenges of taking on a course are in many ways as important as the academic support. That is why we believe so passionately in our learning being student-centred and put so much effort into building a learning community for our students. We support and learn from each other.
How do you think students benefit most?
They become more aware of their critical importance to delivering a person centred service. They become more innovative in meeting the individual needs of people they support which leads to a better quality of life for the people they work with.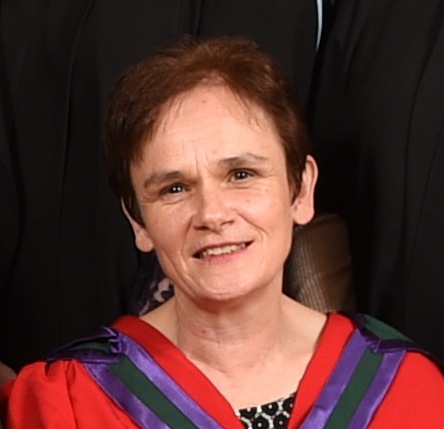 Meet Michelle Coe – Social Care Graduate
Why did you choose to study with the College?
The College was recommended to me by a colleague so I attended the Open Day event. I immediately knew the College's approach to social care education was for me; it has been designed specifically around social care services and the teaching is current and relevant.
What has your experience of the College been like?
It has been pleasantly surprising in how much I have embraced learning and, right from the beginning, I've found it useful in my day to day work. The tutors are extremely knowledgeable and they also have direct experience within the field.
I would definitely recommend the College's social care programmes to anyone who is considering furthering their education.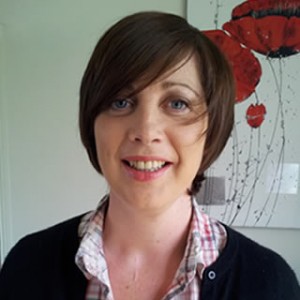 HOW THE COURSE WILL IMPACT YOUR CAREER
Successful completion of the 3-year course will lead to a BA in Social Care. This is a QQI approved major award at Level 7 on the National Framework of Qualifications (NFQ).
Successful completion of this course will allow you to apply to register as a social care worker with CORU. The registration board has been formed for Social Care and the consultation over the processes and mechanisms for registration as a social care worker are at an advanced stage.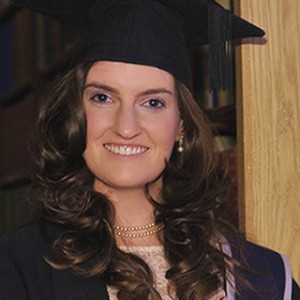 COURSE ENTRY REQUIREMENTS
All potential applicants who are aged at least 23 years at time of application OR have successfully completed a FET (120 credits) /QQI Level 5 Certificate or Leaving Certificate* OR HET (60 credits)/QQI Level 6 Certificate.
All applicants must also satisfactorily pass an entry interview
All applicants must be able to gain Garda clearance.
International Applicants whose first language is not English must provide appropriate documentary evidence of proficiency in English, i.e. Minimum CEFRL B2+ (=IELTS 6.0) or equivalent.
*Leaving Certificate applicants will require a grade O6/H7 in five subjects; these subjects must include Maths and English or Irish. (Foundation level mathematics will meet the minimum entry requirement where a grade F2 or higher is achieved.)
Please note the BA Social Care do not offer advanced entry pathways to Years 2 or 3 of the programme. Therefore the accreditation of prior or experiential learning will not be considered.
IMPORTANT INFORMATION:
All candidates must meet the requisite criteria of the Garda/Police Vetting process. 
Students will be required to undergo Garda Vetting.  Students must complete the required documentation, including a full list of all previous addresses, in order for clearance checks to be made.  Currently Irish addresses are vetted by the Garda Vetting Bureau at no cost to the student.
Applications for this course are accepted through our Online Application Centre. To apply for the degree, you will need to:
Satisfy the entry requirements for the programme
Provide a range of documents to support your application
Submit a personal statement explaining why you want to apply
Pay an application fee of €95
Supporting Documents and Forms to Download
You will need to provide us with a range of documents as part of your application. These are:
Proof of identity

. Common examples included scanned copies of a driving license or passport (for international applicants).
Educational Transcripts

: These are copies of previous educational achievements that confirm you satisfy the course entry requirements. They could, for example, include a copy of your leaving certificate or a scan of a level 5 certificate.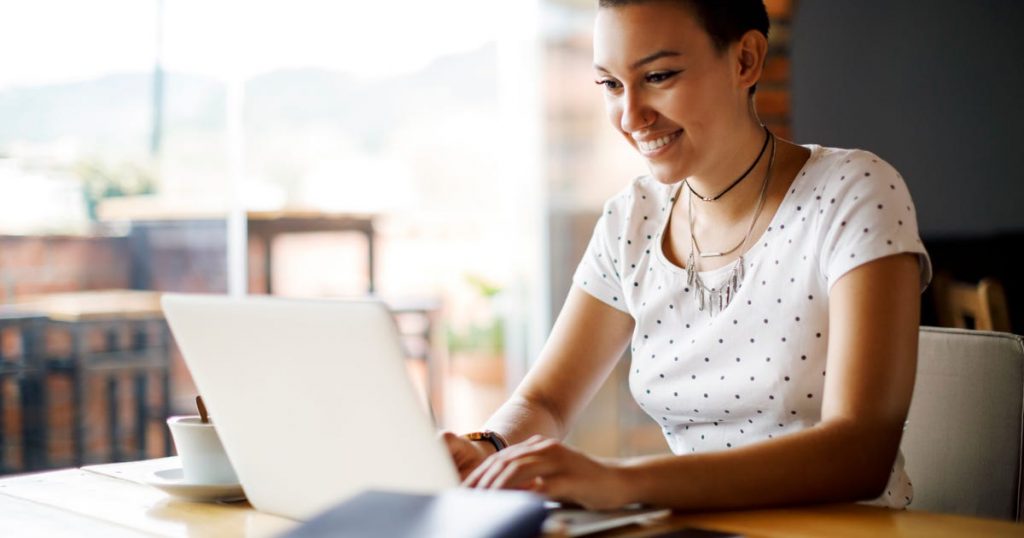 Personal Statement

: This document essentially explains why you want to take the course and how you see it helping you achieve your professional and personal goals. You can learn more about

 

What is a Personal Statement and Why is it Important

and download a simple document that will help you write it.
Garda Vetting (NVB1) Form

: Students must complete the required documentation, such as the NVB1 Form, and provide a copy of a recent utility bill with their name and address clearly shown, in order for clearance checks to be made at a later date by a third party vetting organisation. Download the NVB1 form via the link below to start the process.
English Proficiency Form (International Applicants)

: International applicants are required to provide documentary evidence of proficiency in English and eligibility to study in Ireland before beginning an accredited course. A document explaining why it is necessary and what documents are required for a successful application can be found below.
​​Application Checklist: We generally recommend you gather together all the documents you will require to support your application before you begin but our online application system will allow you add documents as and when you have them once you've begun submitting your application. You can learn more by visiting the Online Application Centre.
Protecting Enrolled Users
The Open Training College (OTC) has approval to offer students learner protection insurance in respect of Protection of Enrolled Learners (PEL) for this course. Find out more about PEL by using the link below.
Start Making your Application
All applications are processed through our application centre where you can:
Submit your application
Learn about what happens after you've made your application
Monitor the progress of your application
To visit the Online Application Centre, click on the link below.
Contact us if you want to know more about the course.
Call:  (+353) 086 0756580 (Business hours 9am-5pm)
Mail: Please use the contact form below