Over the last few weeks we have looked at the process of returning to learning from making the decision to return, selecting the course and some survival essentials. Now in this final installment in the Returning to Learning series, let us look at some of the many supports you can avail of in making it happen.
The following websites are ones which I found particularly useful. The inclusion of any website in this section is not intended as an endorsement of that website. Conversely, the exclusion of any website is not a statement on the effectiveness of that particular website. As you proceed through your studies, you will undoubtedly discover additional websites which you find particularly beneficial.
1. Information and Support Websites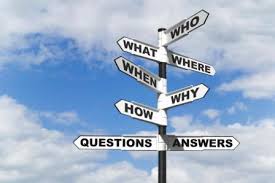 There are many sites which offer free and impartial advice to would be adult learners looking to make it happen. Some of these invaluable sites are listed below:
http://www.aontas.com/
AONTAS is the National Adult Learning Organisation, a voluntary membership organisation. It exists to promote the development of a learning society through the provision of a quality and comprehensive system of adult learning and education which is accessible to and inclusive to all. (Aontas, 2015).
http://www.onestepup.ie/
The One Step Up campaign aims to help adults to enhance their learning by promoting access to learning opportunities for all adults, a Freephone Helpline, and a calendar of learning events. (OneStepUp, 2015)
http://www.citizensinformation.ie
This is the website of this well-known agency which offers free and impartial advice to the Irish public. Areas covered include health, education, social welfare and employment.
2. Course Selection Websites
There are many sites which can help you to find the right course for you. These include:
http://www.qualifax.ie
This website allows you to search for courses relevant to your preferred area. The choices offered cover all courses from level 4 to level 10 and in all types of education settings.
http://www.bluebrick.ie
This websites provides information on the courses available in 14 institutes of technology including DIT, and a number of other higher education course providers.
http://www.careersportal.ie/
CareersPortal.ie is Ireland's National Career Guidance resource, providing the most up-to-date and relevant guidance materials to those needing or providing career guidance.
3. Financial Support Websites

Returning to learning has a cost implication for many people. Below are some useful websites which can point you in the direction of financial support.
http://www.studentfinance.ie
This website provides information in relation to all aspects of student finance.
http://susi.ie/
SUSI is Ireland's single national awarding authority for all higher and further education grants. We began processing in 2012, replacing the sixty-six local awarding authorities who had previously processed student grant applications. (SUSI, 2015)
http://www.revenue.ie/en/tax/it/reliefs/tuition-fees.html
Tax relief for college fees may be available. This link explains the process in full including what courses are eligible for relief and how to apply.
https://www.welfare.ie/en/Pages/Back-to-Education-Supports.aspx
If you are in of receipt of certain Social Welfare payments you may be able to retain those payments and also receive financial supports to return to education. This link provides you with all the information you need in relation to this.
4. Study Resources Websites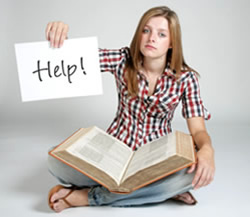 http://myotc.net/home/study-skills/
Our very own Open Training College study skills section. You do not need to be a registered student of the college to access this valuable study resource section.
http://www.how-to-study.com/
Dr. Charles T. Mangrum and Dr. Stephen S. Strichart formed Mangrum-Strichart Learning Resources in 1997 to develop online and print products that help students learn and use the skills and strategies that are important for success in school at all levels. Their products are comprehensive in scope, yet easy to use by students, teaching personnel, and parents. (Mangrum-Strichart Learning Resources, 2015).
http://scholar.google.co.uk
This website gives you access to journal articles. The scope of topics is unlimited. This website is a valuable resource in helping to build your academic writing skills, giving you access to academic articles.
http://books.google.com/books
This website offers reviews and extracts from a wide range of books. It is also a useful site for obtaining the titles and authors of works relevant to your study.
http://www.businessballs.com
This website offers a host of information in relation to several key areas including, and certainly not limited to communication, writing, personal development and stress relief.
You Can Do It!

Whatever course you decide to do, and whenever you decide to do it, be assured that you are not alone.
And remind yourself – YOU CAN DO THIS!
Good luck!