Find answers to questions about completing your online application by browsing this page. Click any question to view the answer. Please use the contact form at the bottom of the page if you need any help.
Preparing Your Forms & Documents
A range of documents are required to support your application. These need to be submitted online. This section explains how to prepare your documents for electronic submission.
Watch a video explaining a number of different ways to unzip a file.
You can scan a document with just about any modern printer. Some have different ways of doing it but this video provides a good explanation of how to scan and upload a document to your computer.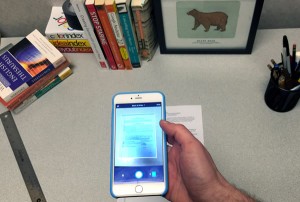 Using your smartphone or a camera to take photos of your forms and transcripts is a very easy way to assemble the documents for your application.. This article shows you six ways to transfer photos from your phone to your computer.Perhaps the simplest way to doing this is to email the  form pictures  from your phone to yourself. You can download them from your email account to your computer and upload them to the application centre. There are also now a number of dedicated scanning apps for mobile phones which can help you with the task but taking a good, clear picture of the whole form/transcript should be sufficient.
Completing Your Application Form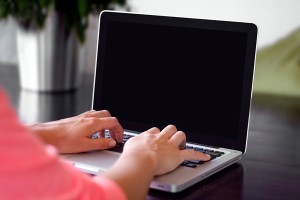 The application form is organised into eight short sections. Any field identified with a red marker (*) will need to be completed before we can register your application.It is important to note that though you will need to submit all supporting documentation before you application can be formally considered, you do not have to complete the application form at one go. As long as you register your application and pay the application fee, you will be able to submit supporting documents or amend details right up until the application closing date.
Paying My Application Fee
Once you've entered the information required to register your application you will need to agree to the college's terms and conditions. These are there to protect your privacy. You can then pay your application fee by clicking the Proceed to Payment button.
The application fee is €95 if  you pay by debit card. However, it is €105 if you use a credit card. The €10 difference is down to bank charges (we do not gain anything by it) and we urge applicants to use a debit card if at all possible.
After payment has been received, a mail will be sent to the email address you provided on your application. This will contain a username and password for your application management account.  This can be used to:
Add additional information to your application (for example, upload transcripts or forms)
Monitor the progress of your application
Pay fees if you are offered a place
It is therefore very important that you keep your application management account information safe and secure.
Once you've registered your application, we'll review it and provide you with any assistance you need in ensuring that is ready for assessment and discussion
Please get in touch if you need help with your application.
Thanks for your message! We'll be in touch soon.
Call or eMail
Call: (+353 1) 298 8544
Mail: Click Here
Visit
Prospect Hall, Willowfield Park, Goatstown, Dublin 14, Ireland