PARTNERSHIPS THAT DELIVER
Since its foundation in 1992, the college has worked with a variety of partners on a range of projects addressing specific needs in the human services and non-profit sector. Below is a small, but representative, sample of these that we have worked on in the last ten years.
They are organised into three categories:
Customised training – projects where programmes previously developed by the college have been adapted to suit particular organisational needs
Projects with human service organisations
Collaborations with non-profits
LEVERAGING OUR KNOWLEDGE & EXPERIENCE
Cross-border Supported Employment Training Partnership
The Open Training College,  in collaboration with the Northern Ireland Union of Supported Employment (NIUSE), and the Irish Association of Supported Employment (IASE), delivered a series of accredited training programmes to staff working  in the Sheltered Occupational Services (Workshops). These accredited programmes were developed from the College's existing Foundation Diploma and Diploma in Training and Education in Supported Employment courses.
The project was funded by a joint-application to the EU Programme for Peace and Reconciliation in Northern Ireland and the Border Region of Ireland programme.
Training People with Disabilities as Disability Awareness Presenters
This European-funded project trained 12 people with differing disabilities as disability awareness presenters.
Delivering Disability Components to Other Degree Programmes
The College has delivered the disability component for Applied Social Studies programmes at diploma and degree level to students in other third level colleges for more than ten years.
The Irish Association of Supported Employment
The College has worked in partnership with the IASE to develop nationally accredited training in Supported Employment.
This is the only nationally accredited training (NQAI, Level 7) available in this area.
Health Action Overseas – Romanian Project (2005 – 2006)
In 2005 the College signed a contract to develop and deliver a training programme to support the establishment of a new service based on the social model of service delivery in Constantia, Romania. It was aimed at people with a learning disability who were living in an institution.
This project was jointly funded by the Irish and Romanian Governments through Health Action Overseas.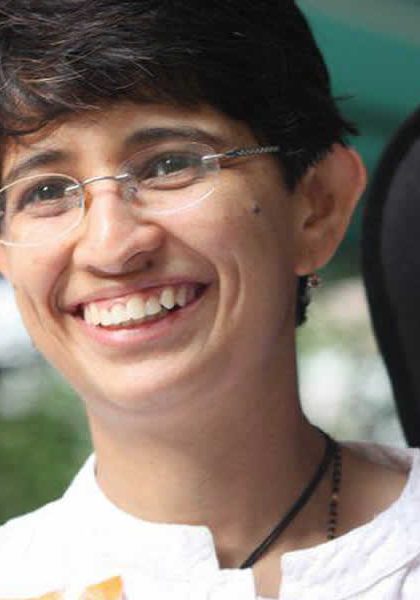 Transition Planning: From Institution to Community
This was an initiative undertaken with a large health board to assist moving a number of service users from an institutional based residential setting to homes in the community. The college provided training in a wide range of areas including community networking and change management.
Consultancy work with OPTIMA, Norway
The College has worked with the consultancy group, OPTIMA, to develop open learning materials on supported employment for use in Norway.
The SKILL Project (Securing Knowledge Intra Lifelong Learning) was a major health services/union initiative established to oversee the education, training and development of around 28,500 support staff and their supervisors in the Irish health and personal social services. Following a rigorous application and tendering process the college was selected to deliver two modules of the course.
The College was supported in its application by the National Federation of Voluntary Bodies and St. Michael's House Training Department.
SMH & the OTC – Better Together
This short video tells the story of a collaboration between the College and St Michaels House. College tutors trained SMH staff to an accredited level so that they train and assist service users in making informed life choices for themselves.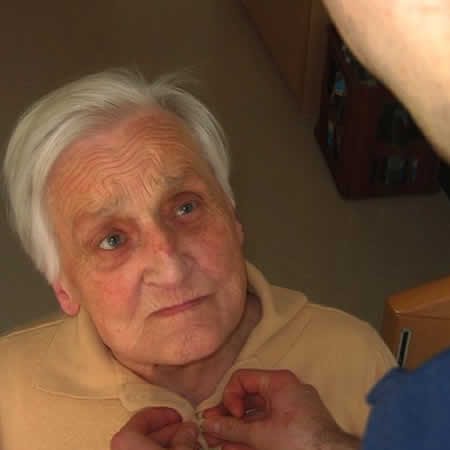 Nursing Home Project
The college has been working with STEP Supported Employment (a service of St John of God Community Services), St Mary's Nursing Home Blackrock, Southside Partnership and the Irish Association of Supported Employment in a two year programme that aims to:
Provide skills, training and qualifications to disadvantaged job seekers
Support capacity building to meet the needs of the growing population of 65+ years
The College will be working with participants to achieve the QQI/FETAC Level 5 Certificate in Health Service Skills whilst they hone their skills during their work experience placements in the Nursing Home.
Youth Service Managers' Training
The College was approached by Limerick and Clare Youth services to devise and deliver management training for team leaders and front-line and senior managers. The objective was to ensure that services met all the requirements of the EFQM quality system by up-skilling mangers to support processes and deliver outcomes for the service users.
Topics covered on the course included:
The principles of first line management
Teamwork, leadership and motivation
Employment Law
Finance and economics
Managing Service Quality
Professional Manager's Award
The college is a preferred training provider of the Professional Managers Award (PMA), developed by the Institute of the Institute for Managers of Community and Voluntary Organisations Ltd. (IMCV). Established in 2011, IMCV is the only professional body for management practitioners working in the Irish non-profit sector.
IMCV's primary goal is to agree and apply a set of occupational standards to the existing qualifications and experience of individual managers working within the sector, and to provide a range of progression paths to enable them to maintain their level of competence and/or to develop and up skill as appropriate to their individual needs.
Currently the College is providing bespoke training to TUS Team Leaders in Dublin. Once completed, this training will provide course participants with credits for the Professional Managers Award.
Contact us if you want to discuss partnering with us.