Certificate in Patient Safety Complaints Advocacy
This course is intended for people who will be working as advocates for patients wishing to make complaints about the service they or a family member has received from state-funded health or social services. Those participating in the course may be employees of the Patient Advocacy Service, working as advocates from independent Advocacy services or may be working as Patient Advocates within the HSE.
Students will learn about the complaints process within the HSE and the role of advocates in supporting people wishing to make complaints. Students will also gain an in-depth knowledge of the Empowerment model of advocacy which will form the basis of the approach taken by the new service. The skills, principles and values needed to be an effective advocate will be explored and opportunities for students to develop these skills will be provided.
Who is this Patient Safety Complaints Advocate course for?
Students on the PSCA course will be adult learners (aged over 23 and if younger must hold a Level 6 qualification or equivalent) and be employed/volunteering as an advocate in the new independent Patient Advocacy Service (PAS) or be employees of HSE/Health/Community Services where they or the health services would benefit from the inclusion in the training or be employees/volunteers in an advocacy role in an advocacy service. Learners will come to the programme with significant life and work experience.
The course aims to clarify the scope of patient complaints advocacy with patients in health services, detailing the limitations and benefits of the role to facilitate the service user/patient/family to specify and communicate their issues, concerns and wishes to the health service system. It seeks to provide the advocate with an ability to confidently engage in and successfully empower the service user/patient/family to self-advocate or to advocate on behalf of the service user/patient/family in the health services system and communicate outcomes effectively. It also aims to develop an ability to provide an advocacy service in complex cases.
On successful completion of this course you will be able to:
Demonstrate knowledge of human rights, patient advocacy, health and complaints systems
Demonstrate an understanding of the underpinning principles of person-centredness, empowerment, ethics and a human rights approach
Demonstrate cultural and racial awareness, awareness of issues of equality, ethics and communication principles for advocacy within the health services
Work effectively as an individual and as a member of a team, demonstrating resilience and composure throughout the complaints process to full conclusion and resolution
Engage in effective information searching, analysis and evaluation within the role underpinned by the principles of information management
Express the role of the PSCA within the ecology of Irish health services, and act within professionally expected boundaries of competence and relevant codes of ethics.
The course consists of two modules:
Module 1: Values and Context of Complaints in the Irish Health Service
The focus of module 1 is the complaints process and the role of the PSCA in supporting people though the various stages of what can be a complex and challenging environment – and doing so in a way that empowers the person. The legislative and policy framework for complaints is discussed along with the obligations arising from international human rights treaties.
On completion of this module students will be able to:
Explain the PSCA role at each stage of the HSE complaints process and the possible outcomes e.g. YSYS – "Your Service, Your Say"
Demonstrate compliance with external and internal requirements around confidentiality, data security and storage
Describe the rights of a service user/patient/family to complain within the health service system
Describe the role of the PSCA within more complex cases e.g. ombudsman, professional body, independent reviews, clinical indemnity scheme
Explain the role of the PSCA in a patient safety incident
Discuss how the PSCA supports better outcomes for service users and service improvements
Module 2: The Patient Safety Complaints Advocacy Role
This module considers the concept of Advocacy in its various guises with a particular focus on Empowerment Advocacy as the model which will underpin the work of the PSCA advocate. It explores the values, principles and skills of the advocate.
On completion of this module students will be able to:
Describe the key characteristics required to be a PSCA with the health service system
Demonstrate the ability to listen effectively to a service user/patient/family to enable them to articulate their needs and prepare their 'story'
Relate the making and progression of a complaint effectively to full conclusion and resolution
Prepare documentation in a professional manner
Plan the process of representing a service user/patient/family in a meeting
Determine the key supports required by a service user/patient/family to achieve resolution after a complaint is made
Evaluate the role of the PSCA with the health service system, identifying the benefits and boundaries of the role
The course is assessed through written assignments, online activities and discussions, reflection, case study reviews and skills demonstration. Assessment activities are spread throughout the course and students receive feedback from their tutor as each part of the assessment is completed.
What supports will I have on the Patient Safety Complaints Advocacy course?
College Virtual Learning Environment – MyOTC
This programme will be delivered online via Zoom by a number of experts in the field. Participants will also partake in directed online activities using the College Virtual Learning Environment (MyOTC). MyOTC provides access to multimedia materials and directed asynchronous activities and resources. You can find out more about our award winning Supported Open Learning Model here.
Supports
Each student will be allocated a tutor for the duration of the course who will provide telephone, email and online tutorials support throughout the duration of the programme.
You are eligible to apply if you have:
At least 3 years experience in a relevant area (nursing, clinical therapies, social care, social work, medicine, legal, psychology, psychotherapy, formal advocacy/complaints role).
A keen interest in advocacy, empowerment, patient rights, complaints managing/processing and commitment to risk reduction strategies, quality outcomes and resolutions for patients.
Strong interpersonal skills e.g. problem-solving; observational skills; empathic, resilient and positive; team-player; group skills (e.g. meetings).
Basic IT skills (word processing, excel) and access to a suitable device (desk-top, lap-top, tablet) and broadband Internet.
Robust written skills (e.g. report writing, using plain English) and an ability to interpret complex documents.
English as your first language or hold CEFRL B2+ (=IELTS level 6) or equivalent
Reached age 23 or over. Those aged between 18-23 must hold a minimum 60 ECTS Credits at Level 6 or above.
and if you are:
Willing to commit personal time (in addition to work time) in meeting the requirements of the programme of education.
Willing to participate in skills development, sharing and practice in simulated settings.
Willing to use/apply advocacy skills and knowledge in your current role following training.
How will The Patient Safety Complaints Advocacy Course Enhance My Career Prospects?
The course is designed to give students the skills needed to be effective independent advocates for people who are in vulnerable situations and need help in navigating their way through what can be a challenging environment. These skills can be used by independent advocates in the new Patient Advocacy Service (PAS) or by people working in the health/social service sector.
It is hoped that by having patient advocates within health and social services, along with independent advocates external to these services, that this will help make services more responsive to the concerns and needs of people using the service and contribute to developing the learning and advocacy culture within these services.
The course is a QQI HET Special Purpose Award at Level 7 on the National Framework of Qualifications.  Successful participants will be awarded a Certificate in Patient Safety Complaints Advocacy (20 ECTS credits).
The course runs for 12 weeks.
Please read over all of the steps outlined below in order to submit a successful application:
Students are asked to apply to the course using our online application form and supporting documents. Upon receipt of all your details the College will review them with the purpose of inviting you to an upcoming interview which is a mandatory step for all applicants seeking a place on the course.
Please note:  applicants and students will be contacted by email by the College. Please save the College's email address(es) eg. info@opentrainingcollege.com or applications@opentrainingcollege.com, to your Contacts list and/or Safe Senders list. Please check your emails (including your Spam folder) regularly to ensure correspondence is not overlooked. Thank you!
Step 1:
Download these two forms. Complete them and save them to your computer for uploading later.
Step 2:
Have your PPS number ready.
Step 3:
For security purposes, please note that you will only have 15 minutes in order to fully complete your online application.
Step 4:
Please note that Applicants to this course may ignore the 'Reference' section located within the application form.
Step 5:
Only when you have completed the two supporting documents and noted all the above information, please then click the link below to commence your online application and proceed to the black "Apply Online" button; select your 'CPD courses' as the Course Type you wish to apply for, and then select your course option in the courses 'Choose option' box below.
Those participating in the course may be employees of the Patient Advocacy Service, Advocates from independent Advocacy services or may be working as Patient Advocates within the HSE.
Certificate in Patient Safety Complaints Advocacy
Online (Zoom) All 6 Workshops will be 'live'
Spring 2023 - Date to be decided
Spring 2023 - Date to be decided
Spring 2023 - Date to be decided
See Profile of Students below
ENGLISH LANGUAGE REQUIREMENTS
English as your first language or hold CEFRL B2+ (=IELTS level 6) or equivalent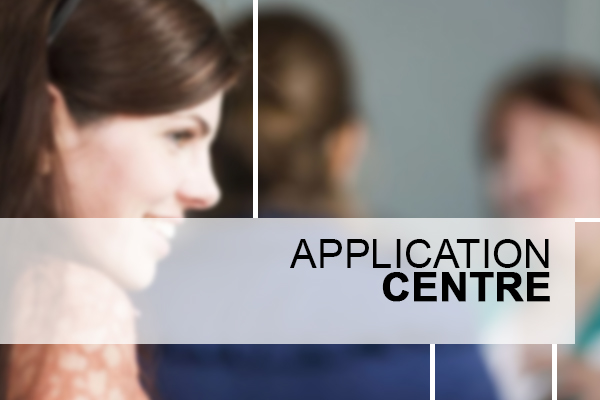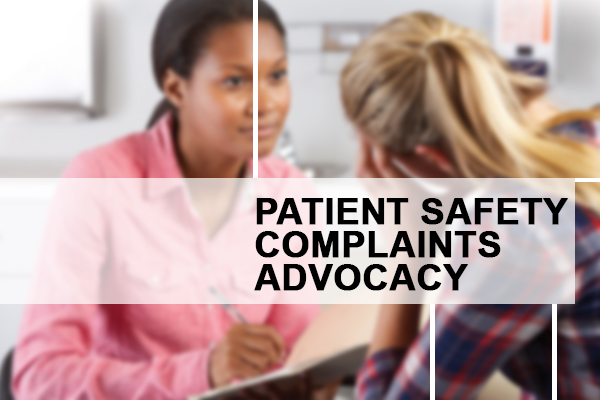 Contact Claire Hopkins if you want to know more about the course; or make an enquiry using the contact form below:
All Professional Development Courses