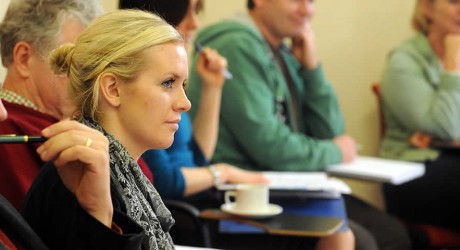 The College has worked with over 220 organisations since it was founded in 1992. Below you'll find a number of case studies describing a sample of the projects we have been involved with.
You'll also find details of some of the other projects we have collaborated on with partners across Europe here.
HIQA TRAINING & CONSULTANCY
The Health Information and Quality Authority (HIQA) published the National Quality Standards: Residential Services for People with Disabilities Standards in 2009. Services were asked to voluntarily implement the Standards as a precursor to the introduction of formal regulation and inspection in 2011.
A human service agency engaged the Open Training College to collaborate on a project to up-skill staff in advance of formal regulation. An action plan was developed in Autumn 2011.
Standardising Support to Service Users
CUSTOMISED TRAINING & CONSULTING
St. Michaels House is the largest Dublin-based service providing support for citizens with intellectual disability. Ensuring that staff have the tools and knowledge needed to support people labelled as challenging is a ongoing priority.
However, the recent publication of the Positive Behaviour Supports policy has highlighted the need to ensure that all support staff and managers adopt a common set of formalised practices that are aligned with the strategy.
The Cuan Aoibheann Unit, in St. Mary's Hospital, Dublin is a HSE managed facility providing residential care to people with a range of disabilities. The Open Training College were asked in 2013 to develop a strategic training initiative that would help with the transition of service delivery from an institutional to community setting.
CUSTOMISED TRAINING & CONSULTING
A business culture characterised by ongoing conflict creates a damaging working environment and inevitably leads to inefficiency and poor performance. Or, at least that was the conclusion of a leading Irish insurance company who identified it as a business challenge they needed to address.
Contact us if you want to know more about our consultancy services.