OTC Cert in Essential Employment Law
Next commencement:  March 25th, 2024
Application deadline: March 15th, 2024
Certificate in Essential Employment Law
Persons in Charge (PICs), Managers, Supervisors & those interested in developing first line management capabilities
NEXT WORKSHOP DATE / TIME
08-04-2024 / 9.30am - 4.00pm
Understanding employment law is an absolute necessity for first line managers because they are becoming increasingly involved in employment contracts and disciplinary/grievance procedures. This accredited, six-week course examines employment law as a management issue for the human services and non-profit sector.
Successful completion of the course should lead to improved better Employment practice, encourage the quality agenda and contribute towards improved organisational excellence for you and your team.
The course is for people working in a human service environment for at least 10 hours per week as a team member, manager, PIC or PPIM. This is so that learners may both learn from their work environment and apply theory to it.
The course is for first line supervisors and managers who need to understand employment law in Ireland and want to participate in in an accredited programme developed specifically for the human services and non-profit sector.
It is particularly suitable for people engaged in continuing professional development. Upon successful completion, you will receive 15 educational credits towards the Certificate in Applied Management (Human Services) (find out more on the link below).
After successfully completing the course you should be able to:
Identify and discuss the three sources of Irish Law that determine the legislative and contractual context in which employment law operates
Describe the work of the primary institutions of labour law and the main activities of the Circuit and High Court
Understand what constitutes good practice in respect to managing and implementing disciplinary procedures
Describe in detail the process of recruiting employees from induction though to the completion of a probationary period
Appreciate the importance of 'Induction Training' for new recruits.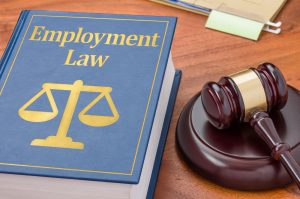 The course is delivered in 6 units. See them outlined below:
Unit 1: An Introduction to Employment Law
Sources of Law – The Constitution, Statutes & Common Law
Body of Employment Legislation
Employment Law Institutions
Employment Appeals Tribunal

Labour Relations Commission
Rights Commissioner
The Labour, Circuit & High Courts
Workplace Relations Reform
Unit 2: Unfair Dismissals Acts – 1977–2007
Unfair Dismissals Acts: Qualifying to Bring a Claim
Justifying the Dismissal
The Requirement to Act Fairly
Constructive Dismissal
Fixed Term/Specific Purpose Contracts

Non-Qualification under Legislation
Claimant's Application Procedure
Key Note on Unfair Dismissals Acts
Reform of the States Workplace Relations
Unit 3: Equality, Health & Safety
The Employment Equality Act, 1998 – 2011
The Equal Status Act 2000-2012
What is Discrimination? Rules & Redress
The Role of the Equality Tribunal
Common Equality Issues in the Workplace
The Importance of Health & Safety
Legislation & Practice
The Safety, Health & Welfare at Work Act, 2005

(General application) Regulations Act, 2007
Risk Assessment & the Safety Statement
Risk Assessment Guidelines for the Effective Manager
Safety Management
Measuring & Reviewing Organisational Performance
Bullying & Harassment in the Workplace
Workplace Stress
Unit 4: Contracts, Disciplinary & Grievance Procedures
Employment Contracts – Principles & Elements
Contract "of" Service/Contract "for" Service
Disciplinary & Grievance Procedures
Disciplinary Policy & Practice
Grievance Policy & Practice
Unit 5: Recruitment & Selection
The Recruitment & Selection Process
HR Planning
Job Analysis – Duties, Responsibilities & Specification
Recruitment – Sources & Methods
Selection – The Interview Process
Induction
The Probation Period
Unit 6: Training & Development
Functions of Training
Who is Responsible for Training?
Required Skills
Training Policy
Training Courses

Training in Practice:
- Identifying Training Needs
- Organising & Implementing Training
- Coaching & Mentoring
- Induction Training
To complete the course you will need to write a 2,000-word paper that explores the relationship between the course materials and your role as a manager.
This is a practical assignment that will provide you with the opportunity to evaluate and expand your working practices in an environment where you have access to expert advice and the support of professional contemporaries.
HOW THE COURSE WILL IMPACT YOUR CAREER
Within the current regulatory environment that human service organisations now operate within in Ireland, the need for managers to possess the skills and knowledge associated with employment law cannot be overstated.
The complexities and nature of change that accompany human service provision call for a distinct need for managers to be competent in such skills in order to ensure the desired outcomes for the organisation, the staff member and also the manager themselves.
The course is QQI approved HET Award at Level 6 on the National Framework of Qualifications. Successful participants will be awarded a single subject Certificate in Essential Employment Law award (15 Credits).
On completion of this course, you will also have completed a module from the Certificate in Applied Management, which is Year One of the BA in Applied Management Level 7 degree course.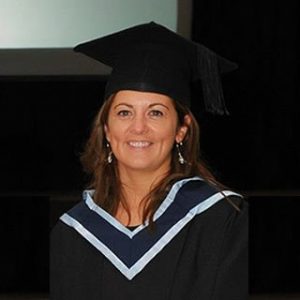 COURSE ENTRY REQUIREMENTS
To apply you must:
• be either 23 years of age when you apply; OR
have successfully completed a Leaving Certificate/QQI/FETAC Level 5 Certificate
• be working in a human service environment for at least 10 hours per week as team member/manager/PIC/PPIM.

Please note that the OTC is not registered with the Department of Justice on the ILEP (Interim List of Eligible Providers) and therefore cannot accommodate any international applicants seeking an education visa.
International applicants must provide appropriate documentary evidence of proficiency in English (i.e. IELTS 6.0).
Applications for this course are accepted through our Online Application Centre. To apply for the degree, you will need to:
Satisfy the entry requirements for the programme
Provide a range of documents to support your application
Submit a personal statement explaining why you want to apply
Supporting Documents and Forms to Download
You will need to provide us with a range of documents as part of your application. These are:
Proof of identity. Common examples included scanned copies of a driving license or passport (for international applicants).
Educational Transcripts: These are copies of previous educational achievements that confirm you satisfy the course entry requirements. They could, for example, include a copy of your leaving certificate or a scan of a level 5 certificate. It is particularly important that applicants wishing to transfer from another course, or be considered for Advanced Entry, provide transcripts confirming they have completed a Level 6/7 course worth at least 60 credits (NFQ) or more in Social Care or Social Studies within the last 10 years.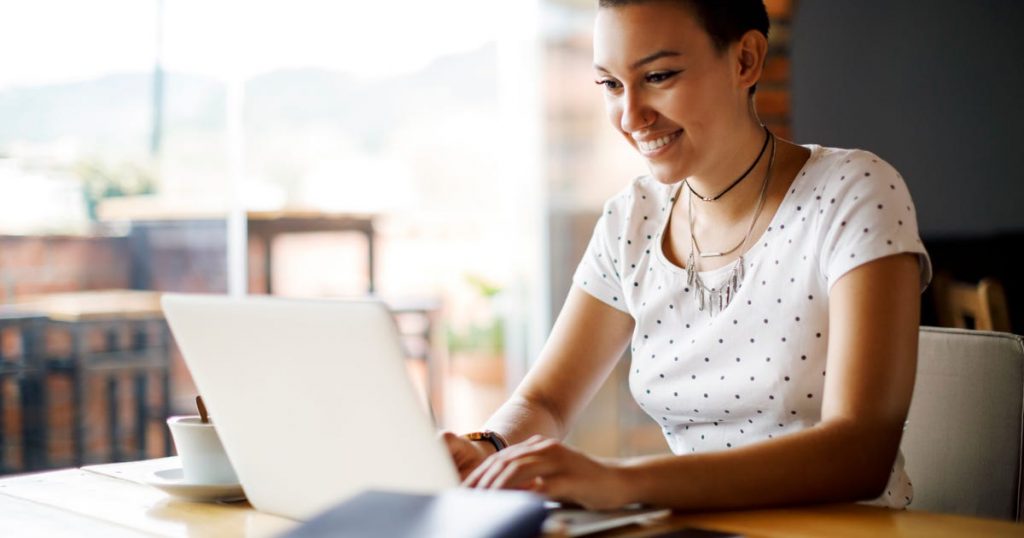 Employment Validation: Formal confirmation that you are working for more than 10 hours a week in a qualifying service is required. Please use the employer validation form we have provided for download below.
Personal Statement: This document essentially explains why you want to take the course and how you see it helping you achieve your professional and personal goals. You can learn more about  What is a Personal Statement and Why is it Important and download a simple document that will help you write it.
Volunteer Form: You will need to complete a Volunteer Form if you are currently working as a volunteer.
International Applicants: International applicants are required to provide documentary evidence of proficiency in English and eligibility to study in Ireland before beginning an accredited course. A document explaining why it is necessary and what documents are required for a successful application can be found below.
We generally recommend you gather together all the documents you will require to support your application before you begin but our online application system will allow you add documents as and when you have them once you've begun submitting your application. You can learn more by visiting the Online Application Centre.
Start Making your Application
All applications are processed through our application centre where you can:
Submit your application
Learn about what happens after you've made your application
Monitor the progress of your application
To visit the Online Application Centre, click on the link below.
Contact us if you want to know more about the course.
Call Conor:  (+353) 086 0756580 (Business hours 9am-5pm)
Mail: Please use the contact form below.