Certificate in Key Management Skills
Certificate in Key Management Skills
First line supervisors & managers in the human services & non-profit sector, people interested in disability services
The six-week course takes contemporary key management skills in human service management and analyses them in terms of their practical usefulness to managing in the human services and non-profit sector.
The certificate will increase your ability to lead, motivate and manage a team in the human services and non-profit sector. After completing the certified programme, you will:
Understand the critical factors that determine how you manage
Possess the tools required to evaluate, extend and improve your personal and organisational management capabilities
This accredited, professional course is also the first module of our 2-module Fast Track Management course for PICs along with Managing Service Quality and Safeguarding.
After successfully completing the course you should be able to:
Describe and critically discuss key aspects of managing people
Employ a number of theories that are used to explain the management of people
Critically examine how people are managed in your organisation
Analyse and evaluate how you manage other people
Formulate your own professional development as a manager
The degree is designed to accommodate the pressures and responsibilities that you face. Its mixture of workshops, tutorials and online learning will allow you to balance your work, life and college commitments. Remember; our active learning community (made up of students, tutors and learning support staff) is always there to support you as you learn.
Are you a manager who is dealing with the difficulties of delivering a quality service? Are you a new manager? Do you want to become a manager or supervisor?
The course is for current/prospective first line supervisors and managers who are looking for key management skills to enhance their leadership, motivational, team-building and management skills in an accredited programme developed specifically for the social care, disability and non-profit sector.
It is suitable for people engaged in continuing professional development. Upon successful completion, you will receive 10 educational credits towards a Level 6 Applied Management award that can be used as a platform to gain further qualifications.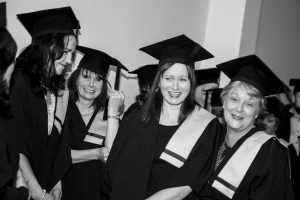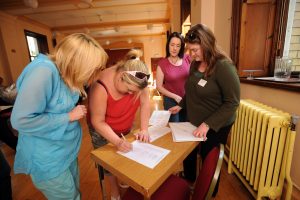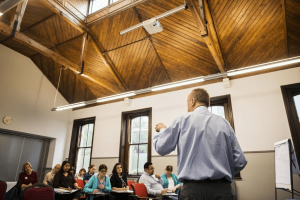 The course will be delivered in four units and covers the following areas:
Who do you manage?
Providing feedback
How to support your staff
Managing your manager
The key skills required to manage volunteers
Group dynamics, development and performance factors
The elements of effective teamwork
Team building: a process model
Leadership theories
The traits of an effective leader
How managers can lead
Motivation theories
How to motivate yourself and your team
The cause and effect of conflict
The difference between position and issue in conflict situations
The ACT model
To complete the course you will need to write a 2,000-word paper that explores the relationship between the course materials and your role as a manager. This is a practical assignment that will provide you with the opportunity to evaluate and expand your working practices in an environment where you have access to expert advice and the support of professional contemporaries.
HOW THE COURSE WILL IMPACT YOUR CAREER
Successful completion of the course will increase your ability to effectively manage an organisation and staff in a way that meets with current regulatory requirements.
The course also enhances the CV of any prospective manager.
Applications for this course are accepted through our Online Application Centre.
To apply for the course, you will need to:
Satisfy the entry requirements for the programme
Provide a range of documents to support your application
Submit a personal statement explaining why you want to apply
For more information, visit the Course Brochure.
Apply now, via our Online Application Centre.