Certificate in the Manager as Coach and Mentor
This programme of study on becoming a better coach and mentor has been developed for the experienced manager who currently holds a senior post within the organisation or aspires to hold such a post in the future. This manager is interested in further developing their existing professional competencies in order to progress the work of the organisation within the human services sector and within wider society.
Who Is The Coach and Mentor Course For?
The manager planning to study the Certificate in The Manager as Coach and Mentor first possesses a keen and genuine interest in the people they manage and lead ensuring that the people that they manage and lead realise their full personal and professional development.
Prospective students of this module must possess 120 credits at Level 6 (or higher) in any area of study, eg. BA degree in social care, Higher Certificate in Applied Management (Human Services), or equivalent courses of study.
One way of ensuring success in these areas is to develop one's own skills as a coach and as a mentor and utilising these skills in respect to informing and enhancing the work of managing people through acknowledged and recognised best practice.
Free taster from this course:
Try a taster from this course and improve your coaching skills now – FREE access to Unit 1 is available now by following the link:
What Will I Learn on the Coach and Mentor Course?
Learning Outcomes
The aim of this module is to facilitate the student in understanding the importance of coaching and mentoring as additional approaches in supporting staff members within human service settings as well as considering the relevance of these approaches in further informing the Supervision process. Additionally, the module also explores conflict and conflict resolution as well as mediation and their importance and relevance to the role of the manager.
Course Content
The module has the objective of facilitating the student in gaining a clear understanding of the nature and purpose of coaching and mentoring within human service environments and identifying ways in which these approaches can be used effectively to support staff members.
Building on this learning the student will then examine approaches that can harness mentoring and coaching in order to support and enhance the Supervision process. Reflecting on such work, the student will also review their own ongoing and future learning requirements and will identify very clear areas for professional development.
The module also explores the topic of conflict and examines ways in which to resolve conflict between people, within teams and within organisations. Additionally, as with coaching and mentoring, best practice approaches will be presented in how conflict resolution can also influence the Supervision process.
Finally, the student will study the subject of mediation and how this too can be utilised in order to further enhance professional development.
The degree is designed to accommodate the pressures and responsibilities that you face. Its mixture of workshops, tutorials and online learning will allow you to balance your work, life and college commitments. Remember; our active learning community (made up of students, tutors and learning support staff) is always there to support you as you learn.
Through the award winning, innovative support model the OTC believe this creates a learning experience that meets the particular needs of people working in our sector and improves the quality of service our users receive. This is known as the Supported Open Learning Model. Read more on the model here.
Learners will be assessed by completing one written assignment of 2500 words.
The assessment requires learners to practise core skills and critically reflect and analyse their practice and the evolution and future developments of the organisation in light of their new learning.
THE STUDENT'S VIEW – ALAN EGAN
"I found the module on The Manager As Coach and Mentor very informative. As a PIC of a residential service I found the units covering supervision and conflict resolution particularly useful and relative to my current role. I found I was able to use the course content to improve my skills in a practical way and really apply them to my daily work routine. This has been true for all the modules in my studies for the Certificate, Higher Certificate and Bachelor of Arts in Applied Management with The Open Training College. I would recommend it to any one in a management role within the non-profit sector."
The course is QQI approved HET Award at Level 7 on the National Framework of Qualifications. Successful participants be awarded a single subject Certificate in The Manager as Coach and Mentor and hold 10 credits towards the BA in Applied Management (Human Services).
How Will the Coach and Mentor Course Enhance My Career Prospects?
Within the current regulatory environment that human service organisations now operate within in Ireland, the need for managers to possess the skills and knowledge associated with coaching and mentoring cannot be overstated.
The complexities and nature of change that accompany human service provision call for a distinct need for managers to be competent in such skills in order to ensure the desired outcomes for the organisation, the staff member and also the manager themselves.
Applications for this course are accepted through our Online Application Centre.
To apply for the course, you will need to:
Satisfy the entry requirements for the programme
Provide a range of documents to support your application
Submit a personal statement explaining why you want to apply
Apply via the Online Application Centre link below.
PICs, Experienced Managers in human services organisations, Senior Managers
Certificate in the Manager as Coach and Mentor
Online during Covid-19 restrictions
Spring date to be decided
To apply you must:
• have successfully completed a QQI Level 6 Certificate
• be working in a human service environment for at least 10 hours per week as team member/manager/PIC/PPIM.

ENGLISH LANGUAGE REQUIREMENTS
International applicants must provide appropriate documentary evidence of proficiency in English (i.e. IELTS 6.0)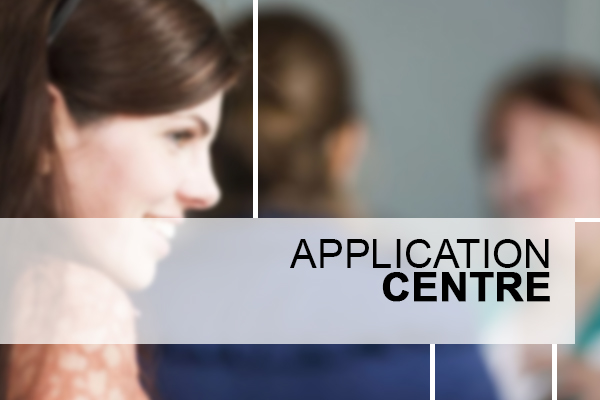 Contact us if you want to know more about the course.