OTC Student Support Service – A Student's Perspective
As a third-year student, the Student Support Service has been a welcome addition to the overall suite of supports offered by the Open Training College (OTC).
The Student Support Service offers a variety of supports, including academic guidance, career guidance and also possible solutions to enable us as students to manage different challenges.
I feel like many students consider the Student Support Service as being one that is provided for a weak student or someone who is in crisis and needs immediate help, but that is actually not the case at all. Yes, the support may be relevant to a crisis but more and more students are using the service for guidance and support around areas of concern that are not crisis driven.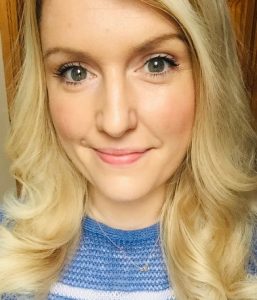 I suppose you could say that I engaged with the service from a position of strength not weakness. I didn't feel that I was in crisis but I did feel that I could benefit from speaking with Fiona, the Student Support Liaison person, in raising my game.
Fiona has supported many students from a variety of academic backgrounds and has a wealth of knowledge. As a former student herself you get the sense that she truly understands the pressures of balancing further education as an adult learner.
Speaking to Fiona also benefited me in relation to furthering my studies and the direction I wish to go in. I have found that our conversations have helped to give me clarity and confidence in the pursuit of my goals.
The service is confidential and you may choose the level of support that is right for you. It may be as little as a quick 'check-in' for some guidance, or it may end up being a more substantial planning exercise helping you to forge plans for the longer term. It is completely up to you.
All you have to do is pop Fiona an email to get started, you won't regret it!
Linda Cassidy, Third Year Student - BA in Social Care
Please feel free to discuss your particular situation with the OTC as you research your degree options.
You can always contact Conor on 086 0756580 or cmurray@opentrainingcollege.com for more information.
There will be a Social Care Open Information Session- by Zoom - on Thursday, June 9th, 2022 from 5.30 until 7.00pm - contact cmurray@opentrainingcollege.com  or call 01-2988544 at any time if you wish to register.