COVID-19: OTC Contingency Arrangements
OTC is fully open with business ongoing and taking in Applications
This notice provides details of the OTC response plan for the COVID-19 event and a proposed contingency plan to maintain delivery of programmes.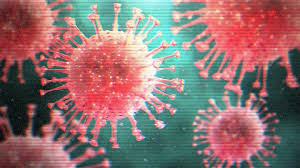 Rationale:
To minimise infection spread, protecting students, service users and staff
To follow national guidelines
To minimise impact on students in a changing environment
To ensure continued assessment validity and content delivery
OTC Response Plan:
Business Planning – for COVID-19 (based on the Department of Business, Enterprise and Innovation checklist for COVID-19 preparation for Businesses). Help to prevent the spread of COVID-19
GENERAL ADVICE TO THE COLLEGE COMMUNITY
The main concern will always be for the health and wellbeing of our students, faculty staff and those around us. We would like to draw your attention to the Department of Health website, where you will find factual information and resources. The Department has developed COVID-19 posters and these are available for the public to download and display appropriately:
Please visit www.hse.ie and www.dfa.ie for further information and advice.
SPECIFIC ADVICE/ACTIONS IN THE SHORT TERM
Having liaised with our programme teams and validating authorities, OTC will offer classes, using fully online methods. We will continue to follow all HSE/Government policy/directives.
To facilitate continuity of learning, we will use technology enabled learning for all students on QQI programmes. Your classes will be delivered via our Virtual Learning Environment (VLE) Moodle, and through other media. Each lecturer will provide you with a plan for your modules on a regular basis.
SUMMARY OF KEY ADJUSTMENTS IN THE SHORT TERM
There have been some changes to the schedule for some cohorts, where revised module timelines and extended submission dates have been given, in order to allow for the many who are currently working in frontline services.
Each affected cohort (our Applied Management and Social Care degree groups in particular) have been fully informed of all changes. Additional supports have been designed and are available to students in the online area. Extra tutorials have also been added.
The Programme Director, as well as the relevant Tutors are in constant contact with these cohorts.
OTC's initial Contingency Plan has been with QQI since the onset of this Public Health Emergency and the most recently updated version has been delivered to QQI on 4th August 2020. Please read a summary OTC Covid-19 Plan Summary Aug 2020 which includes contingency arrangements for September 2020 to December 2020.
All College placements, which operated up to March 2020, are currently on hold.
There have been some changes to the type of examination for some modules in that such examinations will now be taken remotely, with additional protocols in place (re. DES and QQI guidelines) to ensure validity.
Programme Directors and Tutors are in contact with all cohorts affected and detailed protocols, supports and timelines have been developed.
The primary means of contacting Programme Directors or Faculty/Staff is through email contact in the first instance.
The Main College contact number is: +353-(0)1-2988544 and will continue to operate.
Thank you for taking time to read this and please feel free to contact the College with any queries.
The College is reviewing the situation on a regular basis and will communicate with you through e-mail with updates. Please check your e-mail regularly.