COVID-19: Letter to OTC Students 25th March
25th March 2020
Dear Open Training College students,
I hope that you and your families are keeping safe and well at this time.
We appreciate that this is a worrying and difficult time for you and recognise that many of you are understandably anxious, given the unprecedented circumstances we are facing with the current COVID-19 pandemic.
After the Taoiseach's statement on March 12th that included closing all schools and Colleges,  all face to face elements of the programmes in the Open Training College have been suspended. This action is to ensure the safety of the students and staff.
The Open Training College is taking steps to ensure we can continue to keep delivering our programmes. We are currently exploring increased online supports and preparing alternative assessment arrangements for examinations, where necessary, and monitoring the situation with regard to practice placements. We will be in touch with updates.
Please be assured that the College is committed to support your studies through these difficult times. If you are feeling anxious or concerned about the current situation, or if your circumstances around work or family is making study difficult, contact us at info@opentrainingcollege.com or email your Tutor or Course Director. Email is the best way to contact the College at this time as many of our staff are working remotely.
Please also note,  the e Learning support team are available at elearning@opentrainingcollege.com to deal with any technical issues.
Finally, I would ask you all to follow the Government's advice to protect yourselves and your loved ones in the weeks ahead. The Open Training College looks forward to having you back in class when this public health emergency ends.
Be safe,
Raymond Watson
Assistant College Director
If you are an OTC Student
If you are a student on any OTC course, you will receive updated information by email regularly. This information is informed by the public health information provided by the HSE and the Department of Health. If you feel unwell (with any of the COVID-19 symptoms) and believe you may have had exposure to the COVID-19 virus, you should contact your GP by phone and follow their advice on what to do next. You can also contact the HSE helpline on 1850 241850 (8am - 8pm weekdays and 9am - 5pm weekends).
Please advise the Course Director by email/phone if you are unable to continue with your course work.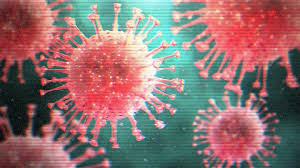 Help to prevent the spread of COVID-19
To help prevent the spread of the virus in Ireland, everyone is asked to observe the 'Cover-Up' coughing and sneezing etiquette, and to remember to thoroughly and regularly wash your hands/use hand sanitizer and avoid touching your face. You can find the latest updated information from the HSE, including detailed Frequently Asked Questions at: https://www.hpsc.ie/a-z/respiratory/coronavirus/novelcoronavirus/
Symptoms of COVID-19 infection can include any of the following:
• Fever
• Cough
• Shortness of breath
• Difficulty breathing
If you have had exposure to contact with the virus and have any of these symptoms, please isolate yourself immediately from others and make contact with your GP or the HSE helpline. Do not attend any location in person.
If the medical advice is to isolate yourself, please follow this advice by limiting social interactions as far as possible and remain contactable by phone by the Department of Public Health.
Please note: other members of your household who have not had direct exposure to the infection do not need to restrict their activities.
The College is reviewing the situation on a daily basis and will communicate with you through e-mail with updates. Please check your e-mail at least once each day.