Certificate in Supported Employment
This Certificate in Supported Employment Level 7 course is a professional qualification targeted specifically at the needs of people working as job coaches and employment facilitators. It will provide:
A detailed understanding of the social and legislative context in which the employment of marginalised groups takes place
A formal grounding in the principles, processes and best practices of Supported Employment
The skills and tools required to work effectively as a jobs facilitator for the good of service users
Successful completion of the 12-week course will provide you with the tools required to facilitate job seekers into work experience/job sampling and/or supported employment opportunities. You will also receive a Certificate in Supported Employment which is a QQI Level 7 Special Purpose Award.
This course is made up of two modules and two workshops. The modules will be predominantly online. The workshops will be two 2-day events that will help you place what you have learnt in the context of your own practice. Discussion and the sharing of experiences are actively encouraged.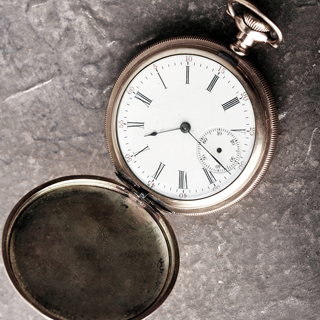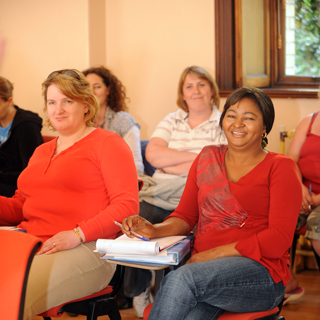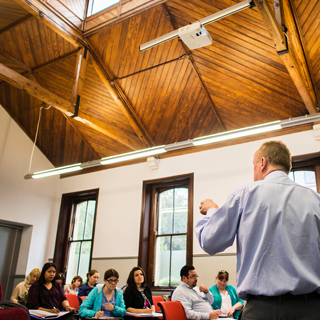 Unit 1: Supported Employment: An Overview
Define employment
The history of work and employment for people with disability
Work and employment for people with disability
The importance of being employed
Working when you have a disability
Previous work options for people with disability
Factors that influence the emergence of supported employment
Unit 2: The Context of Supported Employment in Ireland
Employment Policy and Legislation
Unit 3: Development of Supported Employment
Supported Employment: The Beginning
The Evolution of the Model of Supported Employment
Individual Placement Models
Supported Employment in the Present
Trends for the Future Development of Supported Employment
Unit 4: Core Values & Underlying Principles of Supported Employment
The ideological cornerstones of Supported Employment
Underlying principles of Supported Employment
Unit 5: Essential Employment Facilitator Skills
The role of the employment facilitator
Skills for effective communication
Person centred planning
The role of person centred planning in Supported Employment
Career planning
Marketing
Job analysis
Analysis the work site culture & the environment
Preparation for the first days at work
Guidelines for facilitating decisions about support strategies
Systematic Instruction
Evaluating outcomes & supports
You will need to undertake a project to complete the course. This will involve working with someone seeking work and supporting them through the first phases of supported employment.
By doing this you will have the opportunity to perform your role in a highly supported environment where you have access to experts and fellow practitioners facing the exact same challenges/opportunities as you.
This may sound daunting but its important to understand the kind of supports we offer our students. Click here for more details on our award winning Supported Open Learning model, designed for busy professionals.
THE DIRECTOR'S VIEW - CLAIRE HOPKINS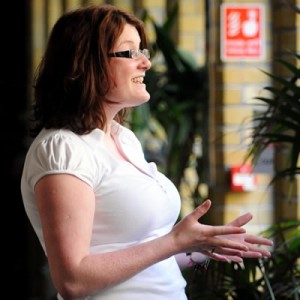 Tell us a little bit about the course?
It's a fully accredited course that provides participants with a professional qualification in best practice delivery of a Supported Employment service. The course is designed specifically for the needs of working professionals. For example the course materials we create are meant to be used as both a learning tool and a job aid in work. We firmly believe, as a college, as front line professionals ourselves that they provide a set of tools that will help you help job seekers gain paid employment! That is the real test of the effectiveness of a Supported Employment service and I believe it passes.
Watch this video to hear some of our graduates talk about the course.
"I found the Certificate in Supported Employment Level 7 course really changed my approach to supporting people with a disability to gain meaningful working experiences. In particular, the use of the profiling technique better equipped me to understand their particular work need, highlighted preferred areas of work and is totally person centred. If you are, or want to be, a job coach or employment facilitator wishing to support marginalised people gain employment, then this is the course for you."
Sinead Drew, CRC CDETB Employability Programme Trainer.
How will this Course Enhance my Career Prospects?
The special purpose award is aimed at qualified practitioners who wish to pursue a career as a job coach or employment facilitator. If your agency is involved in implementing New Directions then this course will provide you and the agency with a solid foundation to increase employment opportunities and with that inclusion and empowerment.
The qualification enhances any CV where you may want to go into day services, community inclusion or empowerment.
The course is certified by the QQI as a Level 7 Special Purpose Award (20 credits). Successful participants will receive a Certificate in Supported Employment.
The next course will commence in Autumn, 2022*.
The course runs for 12 weeks.
*Subject to numbers.
Workshop and other important dates:
Application deadline: Apply now
Course Commences Online: Friday, Date to be decided, 2022
Workshops 1 and 2 Dates: Monday and Tuesday, Dates to be decided, 2022
Workshop 3 Date: Tuesday, Date to be decided, 2022
Workshop 4 Date: Tuesday, Date to be decided
Assignment Submission: Monday, Date to be decided, 2022
The course costs €995. (The College will discuss course reductions where an agency wants to place a group of staff on the course).
Please note this course is numbers dependent.  Apply via our Online Application Centre by following the link below:
Job coaches, employment facilitators, anyone developing New Directions
Certificate in Supported Employment
Date to be decided (9.30am-4.00pm)
To apply you must:

Have successfully completed a QQI Level 6 Certificate.
All applicants must be employed or volunteering in a service for people with disabilities for at least 10 hours a week.
ENGLISH LANGUAGE REQUIREMENTS
International Applicants must provide appropriate documentary evidence of proficiency in English (i.e. IELTS 6.0).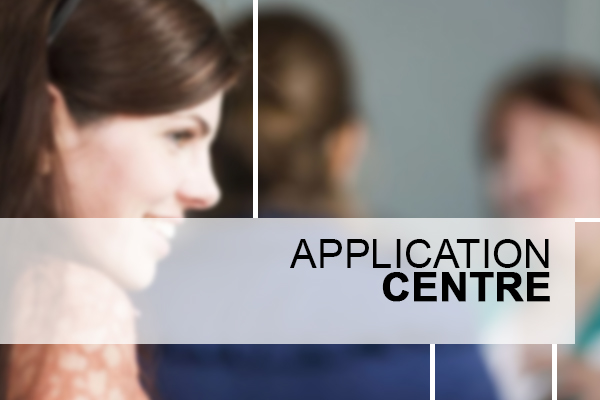 Contact Conor Murray if you want to know more about the course on 01-2990580, or by emailing via the contact form below.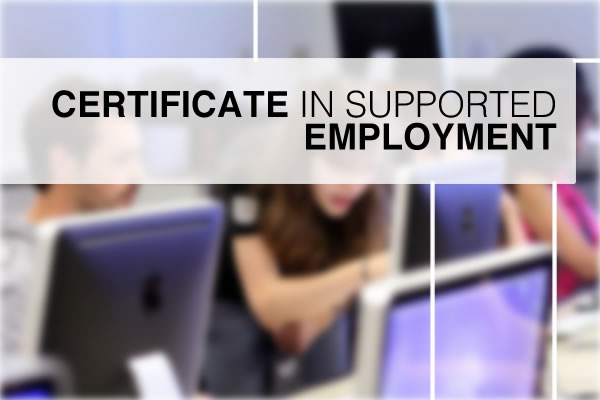 All Professional Development Courses