Courses, Courses, Everywhere…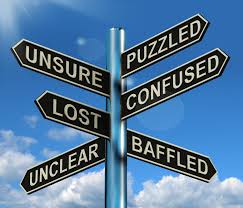 Decision Made!
You have made the decision to return to education. You have decided the time is right to take this step but perhaps you are unsure of where to go next. The range and scope of courses available is vast and picking the right course for you can be difficult. Therefore, this is a decision which requires careful consideration so do take your time and do your research.
A Decision Tool
Your current level of education may have a bearing on your choice, dependent of course on where you want your career to go. You may be looking to increase your qualifications or gain new qualifications. A useful tool to help you at the start of your journey is One Step Up (Aontas, 2015). Indeed, you will find lots of helpful information on the Aontas website also.
3 Key Considerations
So let's assume that you know the subject area you want to study (if not, tune in next week). What next? As you peruse the vast amount of courses, there are some key considerations which should play a significant role in your decision:
1. Accreditation – This is probably the single most important factor in deciding your course. You need to know what awarding body is accrediting the course. This essentially means that an external body to the college has determined that appropriate standards are adhered to – it is in effect a quality assurance mark. In Ireland, QQI is the accrediting body (you may be more familiar with FETAC and HETAC – these bodies have been amalgamated with the National Framework to form QQI) though Universities and DIT usually make their own awards. Ensure that you check with the course provider who the accrediting body is – this should be readily available on their course material. However, if in doubt, speak to the college administration for clarity.
2. Where is the course placed on the National Framework of Qualifications?
The National Framework of Qualifications has ten levels, from one to ten where one is a foundation base level and ten is a PhD or a doctorate. Post Leaving Cert courses (PLCs) are usually placed at level 5 or level 6, the ordinary degree is level 7, an honours degree is level 8, a masters is at level 9 and a PhD and Doctorate are level 10. Learners usually progress 'up' the framework in that they progress from for example, level 7 to level 8 and so on. However, that is not to say that people cannot, or indeed should not, pursue courses at a level 'lower' than their current qualification.
There are four categories of award – Major, Minor, Supplemental and Special Purpose. A major award is the principal award made at each level. For example, at Level 5, the award of Community and Health Services Certificate is a major award. In order to achieve this award, the individual must complete eight modules. Each of these modules is considered a minor award when considered individually; when the eight are considered collectively they make u the necessary credit value to be awarded the major award.
A BA (level 7), a Hons BA (level 8), a Masters, PhD and a Doctorate are all major awards. It is possible to undertake single modules at each of these levels through the process known as CPD (Continuous Professional Development). However, not every college will offer this and not all modules are available in this way. Again, check with the relevant college for clarity on this.
Supplemental awards are made for learning which is considered supplemental to a major award while the special purpose award is awarded for specific, narrow focus achievement. (FETAC, 2010).
3. Type of course delivery: Courses range from full time, part time, online, distant learning and blended learning. In addition, courses may be structured in one of two ways. The traditional structure is one in which the subjects taught run concurrently throughout the academic year. In this instance, you study each subject on the course timetable for that year concurrently over the duration of the academic year in the same way that you would have studied in secondary school. An advantage of this method is that you remain firmly in touch with each subject as you progress through the year. However, a disadvantage is that there is little room for flexibility should you need to defer your studies or become ill or overburdened during the academic year.
The modular structure (my personal favourite!) sees each subject taught separately, in blocks, usually of between four and six weeks. In this modular structure, you undertake one subject at a time. A distinct advantage of this type of delivery is the flexibility it affords you as a student. If for any reason you need to defer your studies you can exit the course at a particular point, carry the modules completed to that point with you and when you return, pick up where you left off. In such an instant, you can spread the duration of your course over a longer period. If you need to leave your studies completely, you exit at an approved point and return when you are ready to re-commence your studies. However, be mindful of the length of time it takes you to complete the full course as you do not want to negate the quality of the qualification you have worked so hard to achieve. To that end, most colleges have a cut-off point by which you have to have either re-commenced or completed your course.
Different Times
Whatever your motivation for returning to formal education you can be assured that there is a course available for your needs and a tutor/lecturer who is willing to support you to succeed in your studies. Adult education in Ireland is very different to the systems that many of our 35+ citizens may have experienced in the past; we now have a system where the learner is fully supported to succeed and learner supports are the order of the day. You CAN do this.
Next week we will continue to explore courses available to the adult learner.