Fast Track PIC Management course (2 days) – for managing within a HIQA regulatory environment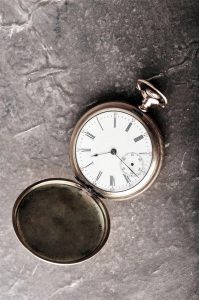 Enhance your leadership and team-building skills on this 2-day (plus elearning) accredited management course using a learning model that helps you balance your work, life and study commitments.
Who Is This Course For?
The course is for current/prospective first line supervisors and managers (especially PICs who quickly require an appropriate management qualification) who are looking to enhance their leadership, motivational, team-building and management skills on an accredited person centred course developed specifically for the human services sector.
Key Management Skills and Managing Service Quality are two popular modules that comprise the Fast Track PIC Management course. Participants who complete the KMS module can then be enrolled by the OTC to complete the MSQ module.
This course is validated by QQI and carries 20 credits towards the Level 6 course, Certificate in Applied Management (Human Services), for those who might wish to continue with their third level management training.
Some course content: Learning Objectives of KMS
After successfully completing the course you should be able to:
Describe and critically discuss key aspects of managing people
Employ a number of theories that are used to explain the management of people
Critically examine how people are managed in your organisation
Analyse and evaluate how you manage other people
Contents
The course covers the following topics:
Who do you manage?
Providing feedback
How to support your staff
Managing your manager
The key skills required to manage volunteers
Group dynamics, development and performance factors
The elements of effective teamwork:
– Team building: a process model
– Leadership theories
– The traits of an effective leader
– How managers can lead
– Motivation theories
– How to motivate your self and your team
– The cause and effect of conflict
– The difference between position and issue in conflict situations
– The ACT model
Taking the Course
The course uses a 'blended' approach which combines online learning, virtual tutorials, telephone tutorials and face-to face workshops (10am – 4:30pm). Discussion, collaboration and the sharing of experiences are actively encouraged in order for the workshop to achieve one of its primary goals:
Facilitating the application of knowledge and skills acquired during the course to address real world challenges in a practical and effective manner.
Underpinning all of this is our learning community. This is made up of tutors who have extensive first-line experience, learning support staff who understand the human challenges people can face when attending college and our learners who are defined by their commitment to supporting each other.
Qualification
The course is validated by QQI/HET as a Level 6 Award. Successful participants will be awarded a certificate of completion in Key Management Skills and Managing Service Quality. Successful participants will hold 20 credits against the 60-credit Certificate in Applied Management (Human Services) – it can be your first major building block towards a full management qualification. AND it meets the current HIQA requirement where people in a management role are required to possess a relevant management qualification.
The Student View
'The course gave a very good overview of what is involved in leadership. The area of teamwork, group dynamics, how teams evolve and how best to motivate your team was also very interesting and gave a lot of food for thought.'
Orla Donnelly, Social Care, St. Michael's House
Key Management Skills Course Schedule:
Application form deadline: Friday, June 1st, 2018
Online Module preparation: Monday, June 4th, 2018
Course commences online: Monday, June 11th, 2018
Workshop/Seminar (Dublin): Monday, June 18th, 2018
Assignment online submission: Sunday, July 15th, 2018
Cost
The course costs €395 and payment is due with a completed online application form which should be received by the College by Friday, June 1st.
Managing Service Quality course schedule:
– a third level, practical management course worth 10 credits leading to a QQI award (Level 6 on the NFQ) specifically developed for supervisors and managers working in the human services sector.
MSQ Course commences online: Monday, July 16th, 2018
Workshop/Seminar (Dublin): Monday, July 23rd, 2018
Assignment online submission: Sunday, August 19th, 2018
Cost
The course costs €395 which is payable before you commence the MSQ module. More details about the MSQ module can be found HERE
Assessment
To complete the course you will need to write two 2,000-word papers that explore the relationship between the course materials and your role as a manager. Very much a practical assignment, it will provide you with the opportunity to evaluate and expand your working practices in an environment where you have access to expert advice and the support of professional contemporaries. Having access to this learning community provides an opportunity to extend your management abilities in a uniquely supportive environment.
Enquiries
More information is available HERE or contact Conor on (01) 2990580 or email cmurray@opentrainingcollege.com
Applications
Online applications can be made HERE through the OTC Application Centre.
Please also see the attached checklist for use prior to commencing your application.