Perfect for PICs – Black November Offer – OTC Cert in Applied Management – Save €495!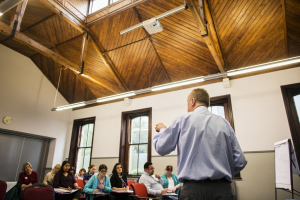 OTC is offering applicants the chance of winning a €495 fees reduction to one lucky student when the course commences in January 2017. One name will be drawn and the winner will enjoy a saving of 25% on course fees. This special early bird offer is open to all applicants who complete their online application by the end of November. The clock is ticking, apply now HERE
EARN A PERSON CENTRED MANAGEMENT QUALIFICATION IN 9 MONTHS
The Certificate in Applied Management, Level 6, QQI course is scheduled to start on January 23rd, 2017. Successful participants will gain a recognised Third Level management qualification and graduate in November 2017.
This course will suitably up skill those participants who have the role of Person In Charge (PIC) and who are concerned about their capacity to deliver quality services within the current regulatory environment.
AWARD WINNING DELIVERY MODEL ASSISTS WORK & STUDY BALANCE
Please call Conor on *(01) 2990580 or  cmurray@opentrainingcollege.com for more information, or apply now HERE.
Remember: only 6 days of workshops supported by online materials and activities!