They did it! The first group to achieve the QQI Certificate in Intellectual Disability Practice Level 5 Award have graduated!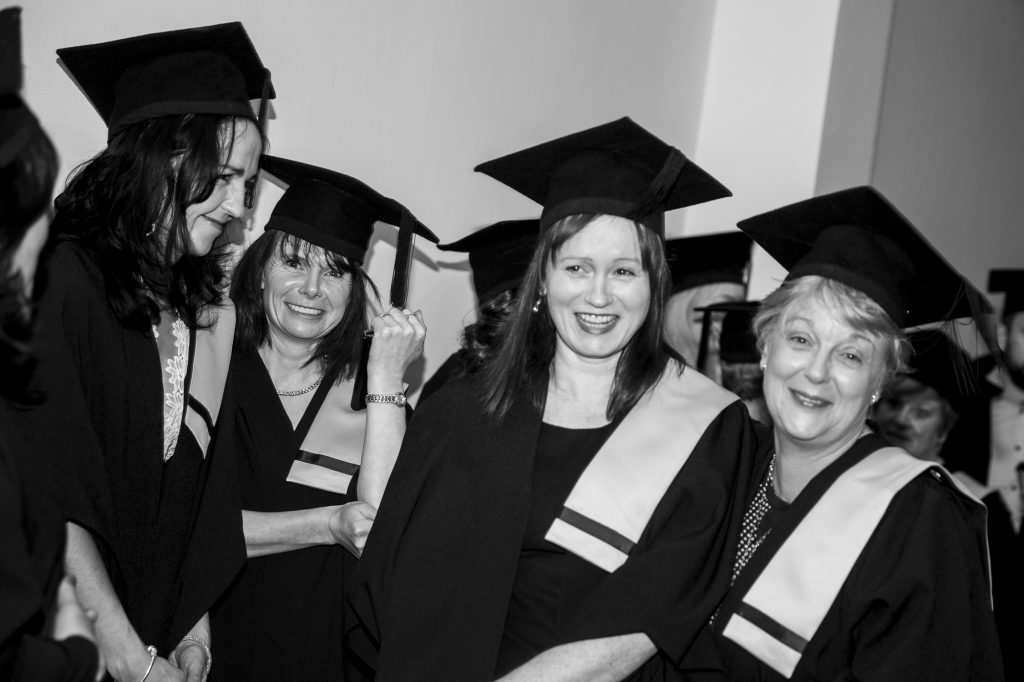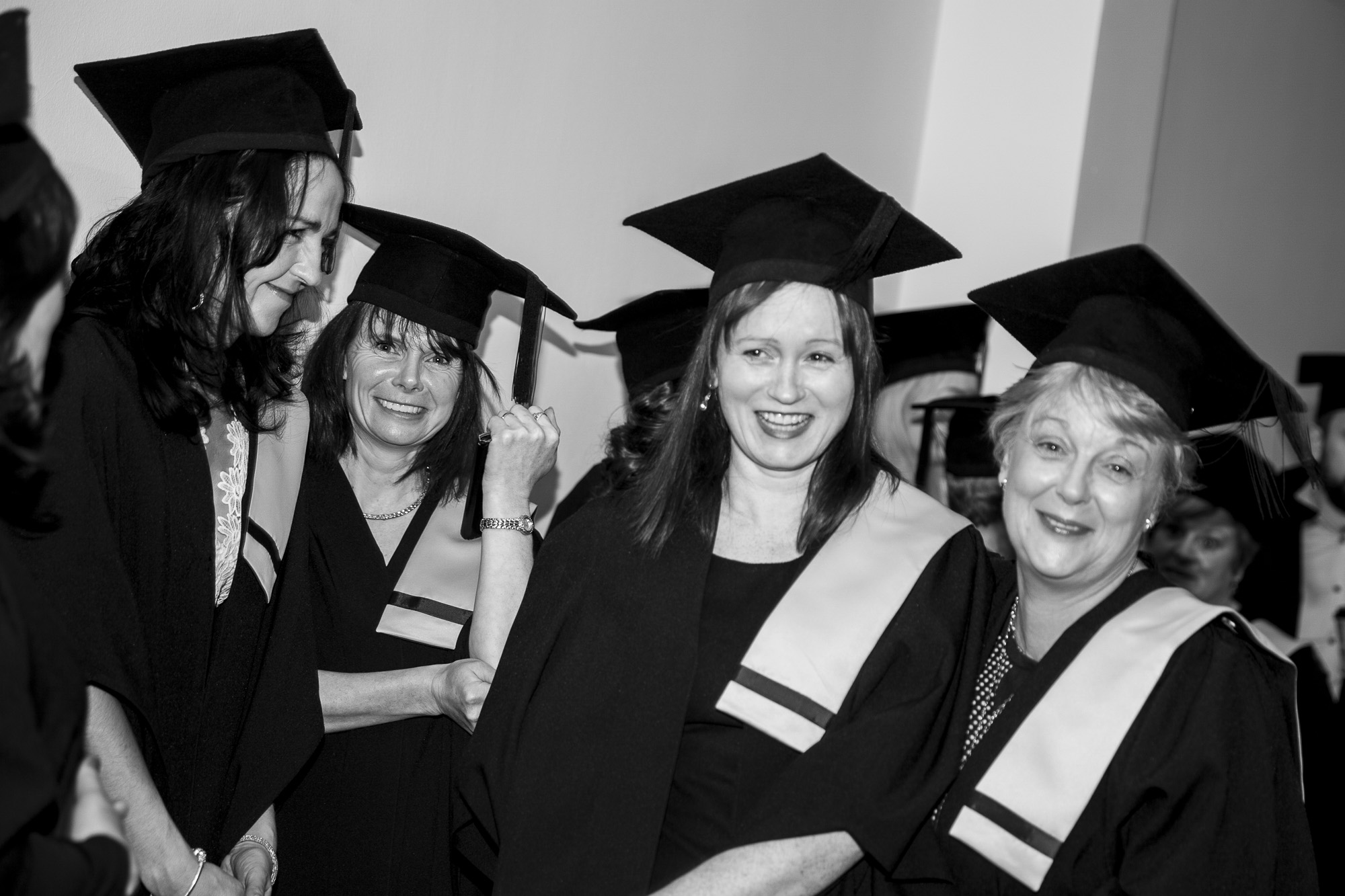 The annual College conferring ceremony in November in the RDS is always a special occasion to celebrate and acknowledge the graduates of the College. It had an extra sparkle this year as we conferred the first cohort of 74 care assistants from Daughters of Charity who achieved the QQI Level 5 Major Award 'Certificate in Intellectual Disability Practice'.
The College are delighted to have worked with this group of committed practitioners. They juggled work and personal commitments with aplomb and persevered to achieve their Award. We were cognisant of the wealth of their experience and saw our role as facilitators of learning, reminding, unearthing and challenging participants to reflect upon their strengths and identify practical ways to improve as practitioners. We trust they have the confidence and knowledge to continue to grow and develop as professionals.
Congratulations to them on their achievement!
This programme is designed to address the needs of front line staff working in services for people with Intellectual Disability in Ireland. It places current service provision clearly within a historical context and, as it progresses, introduces the learner to best practice in key areas of service delivery, including person centredness, empowerment, advocacy, teaching and learning and community inclusion.
The key objectives of this programme are to:
Provide recognised and accredited training for staff working in front line support roles
Educate, empower and support frontline staff to promote and implement best practice in the provision of person centred services to people with Intellectual Disability
Provide employer organisations with an effective, flexible and cost effective model of training and development for their staff in frontline support roles.
The College wants to acknowledge Dr. Tracy Warner, principle Tutor of this programme, whose warmth, knowledge, compassion and commitment ensured that everyone had a constructive and positive learning experience in keeping with our philosophy and value base.
Special mention to Iwona Macieik who administrated the course with style and grace to ensure all ran smoothly and effectively.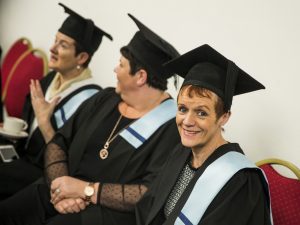 The College is indebted to Margaret O'Leary, Daughters of Charity, who liaised always with professionalism and commitment with the College team to ensure the success of this programme.
Final thanks go to the Daughters of Charity North Tipperary/Offaly Regional Management Team for their support throughout this programme.
The College is currently delivering this course to many care assistants within two large disability organisations and is now requesting expressions of interest from other organisations and individuals around the country who also wish to upskill in the area. There are four city locations being considered for delivery of this course to individuals:
Galway,
Cork,
Dublin and
Athlone.
The course is scheduled to commence late February 2018. Students will study 8 modules and attend a two-day workshop per module every 6-8 weeks. Students will expect to complete the course within 12-14 months and earn a Level 5, QQI validated qualification. More information about the course can be found HERE. Course delivery is always numbers dependent so we encourage you now to contact the OTC if you are interested in participating on this very practical course.
Please contact Conor on 01-2990580 or cmurray@opentrainingcollege.com for more information. Thank you.