Brothers of Charity workers graduate with Certificate in Intellectual Disability Practice award
Sixteen support workers employed by the Brothers of Charity Services, all working in Clare Services, recently received a QQI, Level 5 Certificate in Intellectual Disability Practice at a graduation ceremony in early September.
While the Brothers of Charity hosted the training programme, it was delivered by the Open Training College (OTC), a quality approved third level institute of education. The OTC offers accredited courses primarily in social care and management.
The programme was designed to address the needs of support workers operating in services for people with intellectual disability and introduced the learner to best practice in key areas of service delivery, including empowerment, advocacy, teaching & learning and community inclusion. The development of personal and professional skills of the individual learner was a key feature of all modules.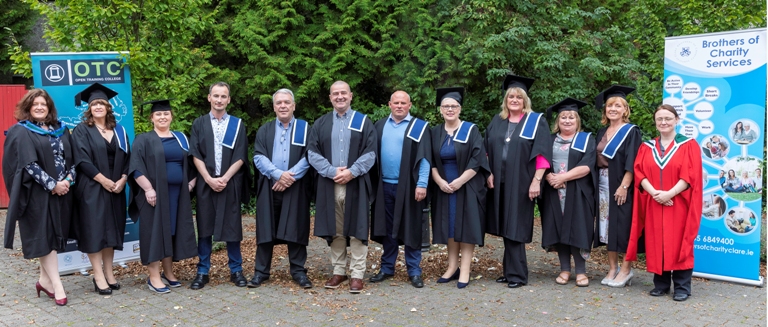 Claire Hopkins, Course Director at the OTC, states that 'Improved skills, competencies and creativity has resulted in enhanced support to people with disabilities living in our communities. Continuous learning and self-reflection for staff, who are engaged in enabling people with intellectual disabilities to be in and part of their community, is key and this course has proven to be important in that regard. Congratulations to all the graduates!'