What makes our further education more than just training?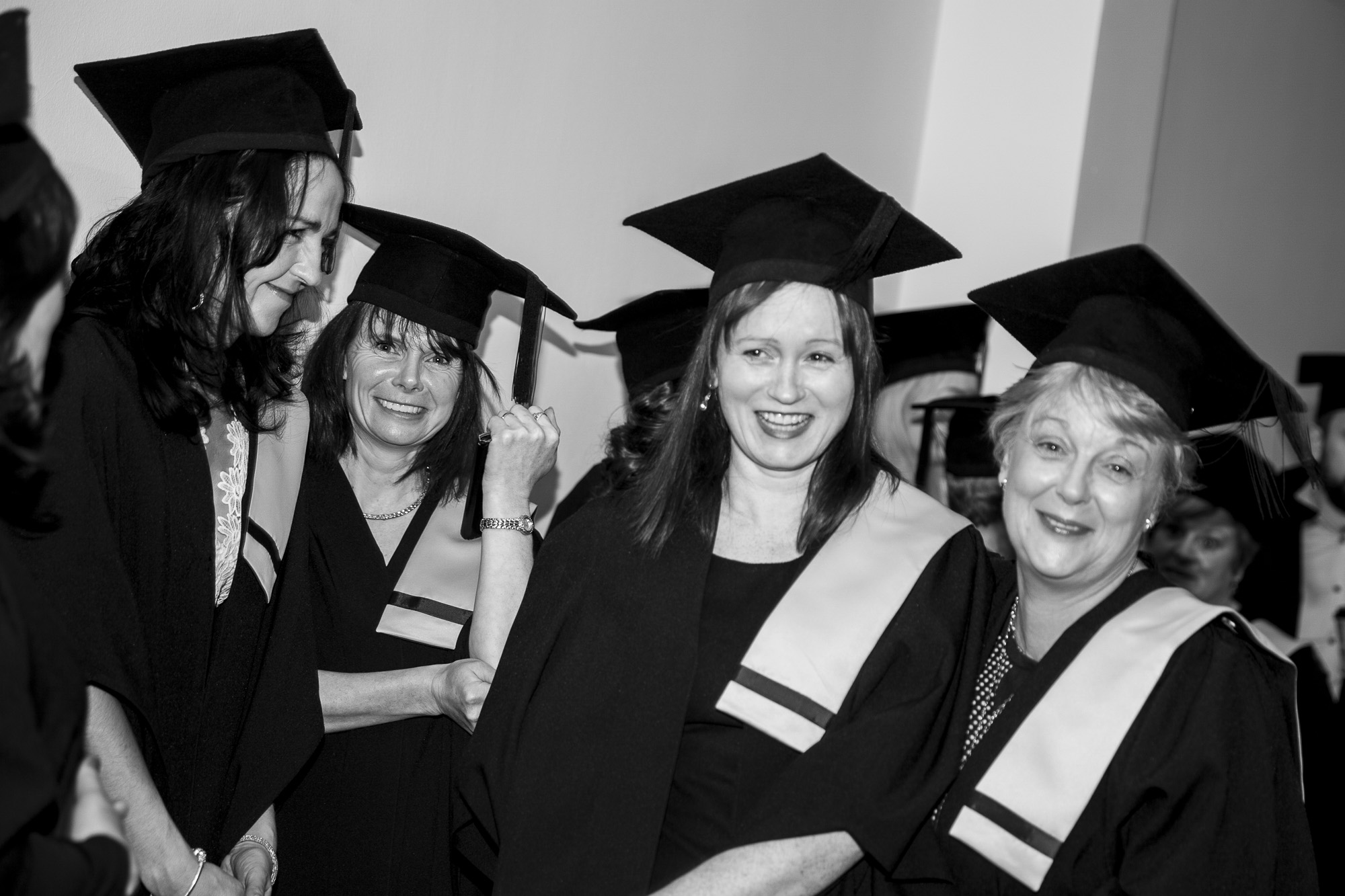 On the face of it, our business is pretty straightforward. We provide training and education solutions and qualifications, we deliver, staff send in their submissions and achieve a well deserved QQI accreditation. Here is a newspaper article on graduates from the Open Training College's Intellectual Disability Practice course. Read
here.
Does your organisation need relevant training to improve job performance and improve the quality of life of the people you are supporting? Contact the OTC today.
But we only go for the qualification.
It is more than that. It has to be. The OTC believes in people and their potential to succeed and go beyond their expectations. We endeavour to create a learning environment that is supportive, collegial and focused on the student. But the student does not believe that....at first.
They come to our workshops as busy staff members with work and life commitments. They come into the room unsure why they are there but knowing that they need to be present. They are a mixed bag of emotions, intrigued, excited, nervous, annoyed, reluctant and all the while with one foot out the door ready to take flight!
How does it work?
So, where do we begin? We start with the person, the individual, with extensive work and life experience and we acknowledge that. We shine a light on their fears of coming back to education and suddenly like anything taken out of the shadows and the dark recesses of the mind, we make it ordinary and okay to feel.
They are not alone in this journey. We spell it out, we clarify, we break it down step by step until the student can take ownership of their learning and run with it.
What makes the OTC different?
We are normal, engaging, credible and experienced. We have a clear vision of the end result and we ensure they know it too. This is not school. This isn't for a tick box. This is to cultivate them as a person and as a professional. To develop and grow in their profession and maybe achieve a new lease of life and enjoyment in a challenging but highly rewarding field of work.
Time and again we hear students say, they did not know what to expect but once they arrived and gave it time and we gained their trust because we stay true to our commitments. They started to really relish this chance to learn, discuss, challenge and explore topics and issues that help and hinder their practice.
This takes time, this takes a commitment by everyone involved. It is our absolute pleasure – we never lose the delight in seeing a student achieve.
I want to know more about the OTC's FE courses
See our Further Education course on Intellectual Disability Studies
here
.
Read more about our graduates from this programme
here