A Student View: the Certificate in Applied Management
Lauren Bacon graduated from the Open Training College (OTC) with the Certificate in Applied Management in 2018 and is currently the Head of Unit at a disability day service in Dublin. Lauren believes that these two facts are very much interdependent and that the OTC is the important link between both.
Like most of the OTC students, Lauren chose to balance her work commitments with her family commitments while upskilling through the study of a recognised third level qualification. This was very achievable because of the award winning model of delivery at the OTC, the Supported Open Learning (SOL) model, which offers a variety of supports in a very flexible way.
Lauren explains: 'I knew I had to choose a course that would allow me to balance all my usual weekly commitments. The management course with the OTC is delivered through a blend of elearning and face to face supports, which really appealed to me. Knowing that I could juggle many things and commit to my studies in my own time, was a massive benefit.'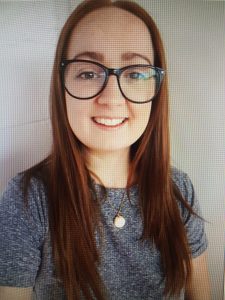 The Certificate in Applied Management is a 9 month course that includes 6 modules which are all assessed by a written assignment every 6 weeks. There are no traditional exams to attend which holds high appeal for adult learners.
'If I was to be successful in achieving the Head of Unit position, I knew that I needed a recognised management qualification. The OTC management course is validated by QQI and sits at level 6 on the National Framework of Qualifications, so it definitely meets the standard' states Lauren. 'The fact that I only had to attend one workshop day event per module was great and therefore it didn't impact at all on my weekly routine at work. At the end of a short period of time, I graduated with the management qualification that set me up for the offer of a Head of Unit position which I am delighted about. So much so, that I am now encouraging one of my own team members to enrol in it in January. It will make a huge difference to her work practice and will also set her up for promotion prospects in the future, just like it did for me.'
Click here for more information about the Certificate in Applied Management.
The Application deadline for applications is Tuesday, January 7th, 2020.
Contact Conor on 01-2990580 with any last minute queries!