This course is for delivery to Groups of 8 or more. Course delivery is always numbers dependent so we encourage you to contact the OTC if you or your team are interested in participating in this online face to face workshop. Contact Conor by email at cmurray@opentrainingcollege.com, or by call him on 01-2990580.
Supervision for PICs aims to equip PIC's with the necessary knowledge, skills and competencies in order to provide effective supervision and support to frontline staff members working in residential units.
The content is in accordance with the formal policy and / or approaches on Supervision in place within the organisation, national and international best practice and the relevant regulations as identified in the Health Act 2007 (Care and Support of Residents in Designated Centres for Persons (Children and Adults) with Disabilities) Regulations 2013.
Supervision is an essential part of any effective service. Send us your email today to receive our easy to use online tutorial -  'An Introduction to Supervision'
What will I learn in the Supervision for PICs workshop?
The participant is introduced to how to:
Identify the relevance and importance of the supervision process in effectively supporting frontline staff in the delivery of safe, quality services;
Implement the supervision process in accordance with the organisation's policy and / or approaches on Supervision;
Engage in the Supervision process in order to ensure that such Supervision meets the distinct regulatory requirements of the Health Information and Quality Authority inspection process as identified in the Health Act 2007;
Implement the Supervision process with frontline staff using the skills of effective communication, two-way feedback and clear and concise record keeping;
Engage in reflective practice in order to enhance the process of Supervision for current and future supervisees;
Manage the process of Supervision from both the perspective of being a supervisor and being a supervisee.
This is an information event which holds 6 CPD points and participants will receive a 'Certificate of Completion' from the OTC for inclusion in the student's CPD portfolio. The certificate will also include the list of learning outcomes upon which the workshop is based.
How attendance at the Supervision for PICs workshop will improve the Learner's Career Prospects?
Supervision plays a critical part in the role of managing staff members effectively in order to assist in ensuring the delivery of quality services to people. Supervision is also cited in the Health Act 2007 (Care and Support of Residents in Designated Centres for Persons (Children and Adults) with Disabilities) Regulations 2013 as being a critical function of the PIC role.
See further courses that will support you as a manager or help you develop  for a management role, in the other courses area at the bottom of this page.
The course fee is €195. Group discounts apply.
How to reserve your place on this workshop?
You have two options:
a) Follow these steps and apply online within 5 minutes:
Step 1: Please note that there is a 15 minute time limit for inputting details
Step 2: Have your PPS number ready for input.
Step 3: Have a debit card ready for input, if applicable.
Step 4: Click on this link to the application form and choose the black Apply Online button.
Step 5: Choose the CPD courses option, and choose 'Supervision for PICs' Workshop' option from the list.
Step 6: Complete only the mandatory fields marked with a red asterisk. You do not need to complete the requests for photo ID, Employment details, Education or Reference information, to attend this workshop.
Step 7: Accept the Terms and Conditions and press the Proceed button to pay.
OR
b) Call our team on 01-2988544 to make a reservation and pay the fee using a debit card.
If your fees are being funded by your employer please ignore the payment page on the application centre and supply account contact details to Louise at applications@opentrainingcollege.com and she will email you an invoice to be paid within 10 days.
Please note this course is numbers dependent.  Apply via our Online Application Centre by following the link below:
Persons in Charge / People about to be appointed or who are newly appointed PICs.
OTC Certificate of Completion
At Your Location (numbers dependent) or to be agreed
APPLY BY: Contact the College
START DATE: To be decided
€195 (Group Discounts Apply) includes workshop materials and CPD certificate
WORKSHOP DATE (TO BE CONFIRMED)
Anyone interested in providing individualised, innovative living options for the people they support
ENGLISH LANGUAGE REQUIREMENTS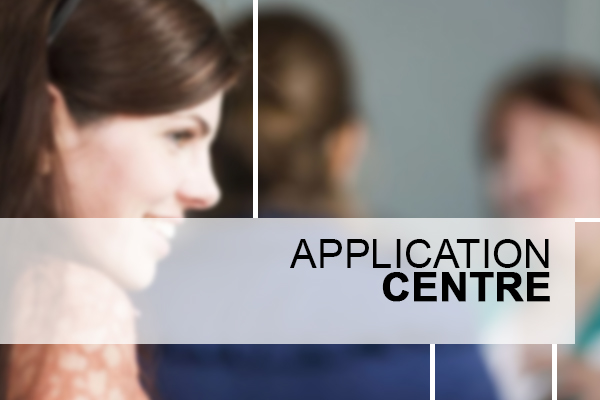 Contact Conor Murray if you want to know more about the course.
All Professional Development Courses